Who is Snoop Dogg's son Cordell Broadus? Age, Height and Instagram revealed
5 May 2021, 18:03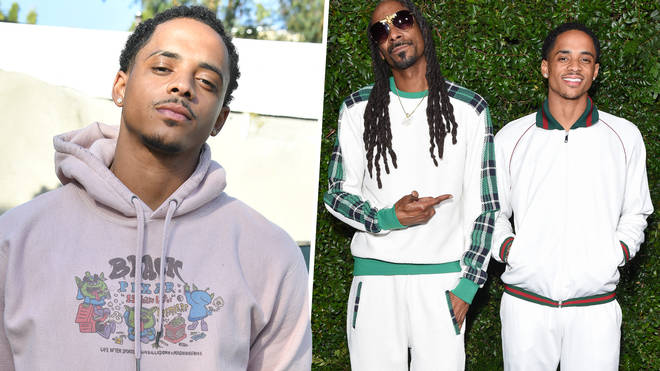 Here's everything we know about Snoop Dogg's second son, Cordell Broadus.
Snoop Dogg's son, Cordell Broadus, has made a move on Khloe Kardashian in the past. But his effort to get a date with the Keeping Up With The Kardashians star has been widely appreciated over the years.
In a 2016 resurfaced clip from the reality TV show, Khloé tells Snoop Dogg that his son asked her on a date.
Hayu recently shared the video on YouTube, leading many fans to encourage Broadus to try again with Khloe – claiming he will treat her better than Tristan Thompson. He initially asked Khloé on a date when he was 19-years-old.
But who is Snoop Dogg's son?
Who is Snoop Dogg's son Cordell Broadus?

Cordell Broadus is Snoop Dogg's second son with his high school lover and wife Shanté Broadus.

Cordell was a talented football player ever since he was little. When he finished high-school he received an athletic scholarship to UCLA, and played for the UCLA Bruins

Although he had impressive skills and he was a highly talented football player, he quit his football career to focus on his other ambitions.

He revealed that he had only played football to make his dad happy in an interview.

Cordell said: "I played football for my father because I thought that was the only way he would love me & be apart of my life...It took me 12 years to realize he loves Cordell Broadus the person, not Cordell Broadus the football player".

Cordell is a father of three.

How tall is Cordell Broadus?

Cordell Broadus stands at a height of 1.91 meters, or 6'3", according to who.

How old is Cordell Boardus?

Cordell Broadus was born on February 21st, 1997. He is currently 24-years-old.

What is Cordell Broadus' Instagram?

Cordell Broadus Instagram account is @cbroadus. His account boasts over a whopping 774k followers.

See an Instagram post by Cordell below.