Snoop Dogg Posts Nostalgic Throwback Photo Of Tupac After Trolling His Viral Look-A-Like
26 April 2019, 13:11 | Updated: 26 April 2019, 13:12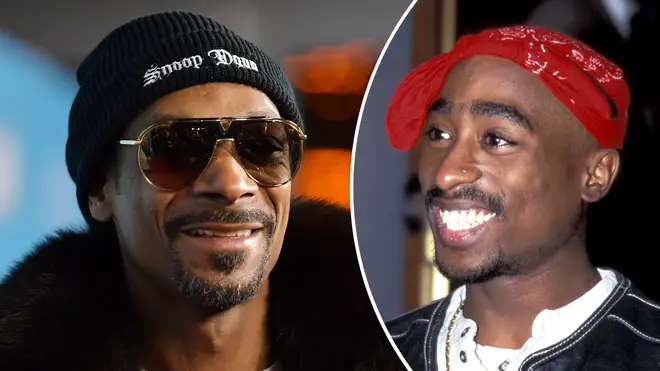 Just days after trolling a Tupac look-a-like on Instagram, Snoop Dogg appeared to be feeling nostalgic as he posted a throwback photo of Tupac, Suge Knight and himself.
Snoop Dogg has been feeling some major nostalgia this week, it seems.
Just days go, the 47-year-old rapper reposted a viral meme featuring a fast food server who looks identical to his old friend and collaborator, Tupac Shakur.
And it wasn't long before Snoop began delving into the archives, and dug out a throwback photograph showing himself alongside Pac and former CEO of Death Row Records, Suge Knight.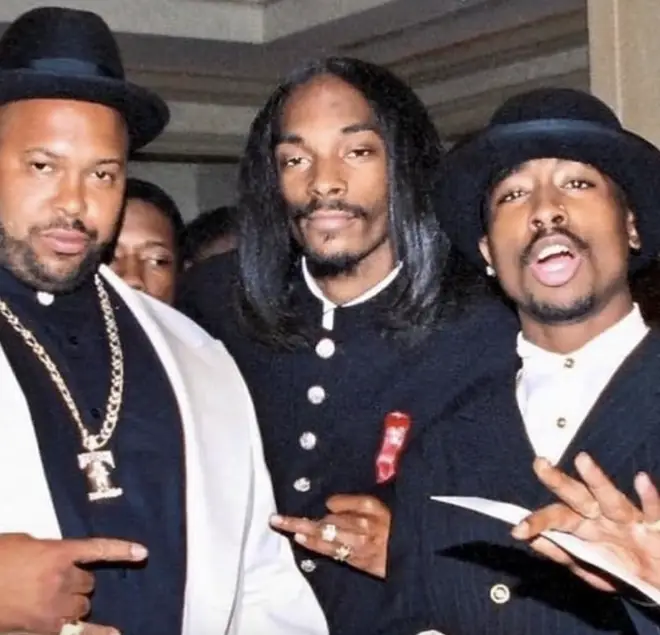 The trio appear to be dressed in their finest threads, but that didn't distract Snoop's followers from pointing out a perceived fault in the image.
"Suge the snake," wrote one user, in reference to the former record label chief and former associate of both Snoop and the late Pac, while another urged Snoop to "crop Suge out."
"Minus suge knight cus I feel he a snake but other than that. Two legends , my opinion," wrote another user. Knight was famously driving the car Tupac was shot in during his fatal drive-by shooting in 1996.
Since Pac's death, speculation and countless conspiracy theories have surrounded Knight and his potential involvement in the shooting.
Knight is currently incarcerated after pleading no contest to voluntary manslaughter at the end of last year following a hit-and-run incident in 2015.
In related news, Snoop Dogg recently teamed up with YouTube beauty guru Nikkie Tutorials to hilariously narrate one of her makeup tutorials.