Snoop Dogg Trolls Viral Tupac Look-A-Like With Hilarious Fast Food Meme
24 April 2019, 15:26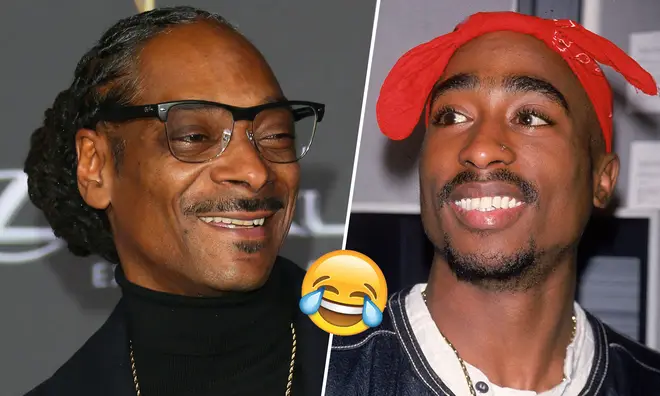 Snoop Dogg jumped onto Instagram to post a hilarious meme about a fast food worker who is the spitting image of fellow rap star Tupac.
Legendary rappers Snoop Dogg and Tupac appeared on a number of songs together over the years, with Snoop even taking to the stage at Coachella alongside Dr Dre and a hologram of the 'Changes' rapper in 2012.
But Snoop recently jumped onto his Instagram account to post a viral meme which trolls a fast food worker for looking like Tupac's twin.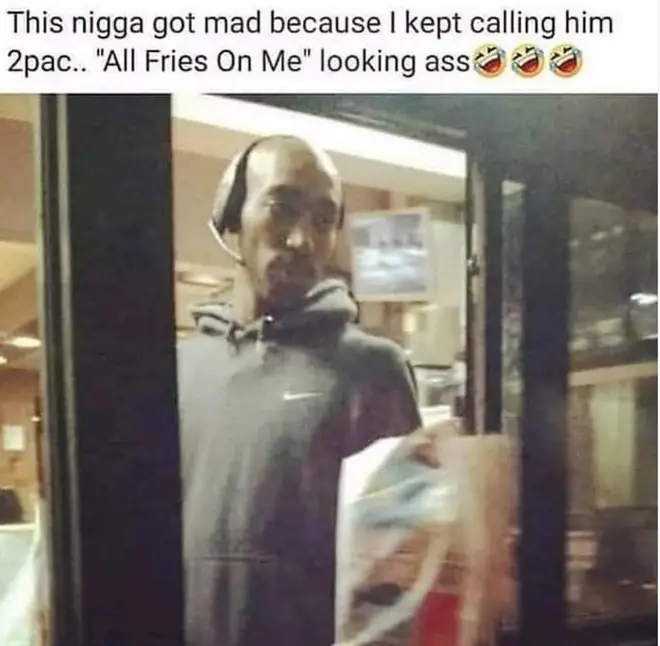 As you can see in the image above, alongside the image of the Tupac look-a-like the mem reads 'This n***a got mad because I kept calling him 2pac..."All Fries On Me" looking ass".
Snoop Dogg didn't post a caption alongside the meme and simply let it do the talking for itself, but that didn't stop people jumping into the comments and creating fast food themed Tupac songs.
Comments such as 'Big MACavelli', 'My Ambitions As A Fryer" and "Brenda's Got A Burger" flooded the coments section and now all we wanna do is head to the drive thru and pump some 'Hail Mary' nice and loud!
> Download Our Free App For All The Latest Music News!