Rick Ross Defends Kodak Black's "Disrespectful" & "Disgusting" Lauren London Comments
1 August 2019, 16:07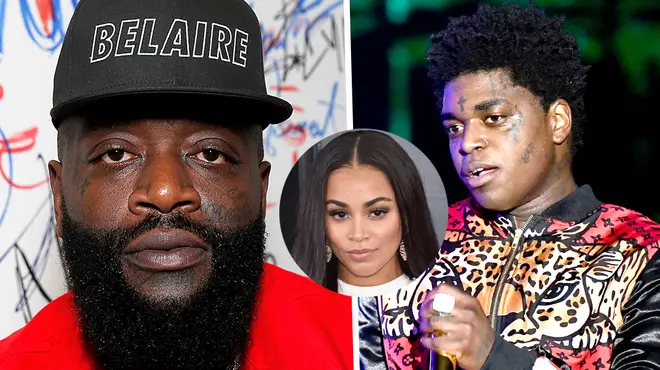 Just days after Nipsey Hussle was murdered in L.A, Kodak Black made distasteful comments about Nip's girlfriend, Lauren London. Rick Ross has spoken out on the incident...
Rapper Rick Ross has defended Kodak Black, after the Floridian rapper made insensitive comments about Lauren London, just days after Nipsey Hussle was murdered in L.A.
Kodak Black received brutal backlash after calling Lauren London a "whole widow" and said "I'll be the best man I can be for her. I'll give her a whole year. She might need a whole year to be crying and sh*t for [Nipsey]."
On Wednesday (Jul 31) Rick Ross sat down for an interview with L.A. radio station Real 92.3's Big Boy's Neighborhood when Kodak Black came up.
Ross revealed that he he hadn't spoken with Kodak, but he also defended the rapper by blaming his behaviour on alcohol.
"Nah, no I didn't. By the time it got to me, they told me what it was," Ross said. "I got some homies that's close to Kodak and they said the energy—of course homie ain't mean no true disrespect."
Rick Ross continued "Me knowing Kodak, I know that Tussionex and that lean will have you say some things and you may hear it a few days later and really realize what it was," Rozay said.
He assured his point further, saying "But me knowing Kodak, I know he respect the streets. I know he wouldn't disrespect Nipsey Hussle."
T.I. and The Game pulled up Kodak about his inappropriate Lauren London comments on Instagram.
Kodak and Tip consistently went back and fourth on Instagram. T.I even removed Kodak's tribute at his Trap Museum in Atlanta. The situation blew up so much that it forced many radio stations to stop playing Kodak's music.