R. Kelly "Recorded Multiple Sex Tapes" With Underage Girls, Ex-Employee Claims
3 June 2019, 12:19
A former employee of R. Kelly told the jury the disgraced singer regularly recorded sex tapes with underage girls and "kept them as trophies."
He was recently accused of leading an underage sex trafficking ring, and now, disgraced R&B singer R. Kelly has been hit with more shock claims.
A former employee of the 52-year-old testified in front of a grand jury in the Northern District of Illinois last week, and claimed Kelly "regularly recorded" tapes of his sexual encounters with underage girls.
According to TMZ, the ex-employee claims Kelly kept the tapes as "trophies". The former employee claims to have had the tapes in their possession, before Kelly gave them "a large sum of cash" in exchange for the footage.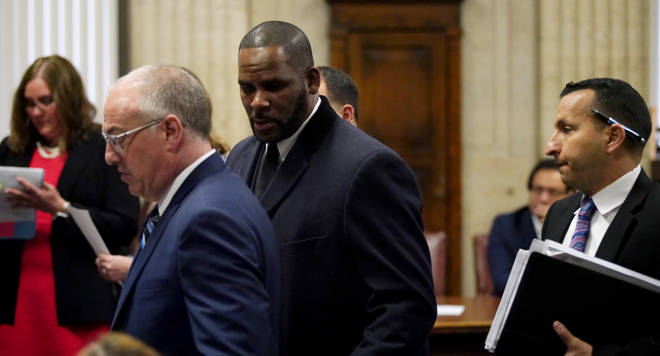 The publication claim that the tapes are now in possession of the police, specifically Cook County State's Attorney Kim Foxx. The ex-employee allegedly testified that they handed over several child sex tapes featuring Kelly.
Shockingly, the former employee said that Kelly's entire team know about his "penchant for having sex with underage girls," but rather than call him out, they actually helped him to find the young girls.
R. Kelly's attorney, Steve Greenberg, responded to the claims, telling TMZ, "This seems to be the same claims that were made in the state case. We will address them in court."
Back in 2008, Kelly went to court on child pornography charges following an sex tape involving him and a minor, reportedly his goddaughter. He was later acquitted.
As previously mentioned, a number of alleged victims claimed last week that Kelly trafficked them across the country for "sexual purposes" while they were underage, and paid them not to testify in his 2008 case.
Kelly also supposedly paid off the family of the victim in the case - his goddaughter - who coincidently did not testify at that trial. The jury are reportedly looking to whether Kelly and his team attempted influence the 2008 trial through "witness intimidation and threats of bodily harm."