R Kelly's Alleged NDA Agreement He Makes Women Sign Leaks Online
22 January 2019, 10:38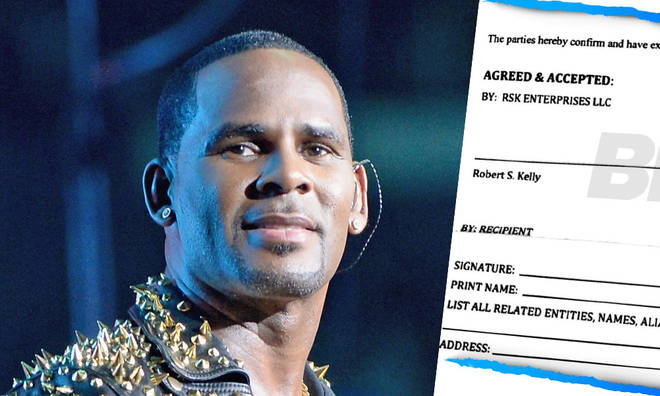 R Kelly has been accused of brainwashing women and running a sex cult - now the alleged Non-Disclosure-Agreement he makes women sign has leaked.
After the 'Surviving R Kelly' decumentary aired recently, R&B star R Kelly's reputation was shattered - John Legend labelled him a 'serial child rapist' and his own daughter shared a statament apologising for her "terrible father".
Now the alleged non discolsure agreement (NDA) which R Kelly reportedly makes women sign has leaked online and it'sa revealed some big secrets of those who associate with R Kelly.
Online publication The Blast claimed to have obtained a copy of R Kelly's NDA and this document was reportedly given to the 'Ignition' star's alleged victims as well as some of their parents when they visited their daughters.
According to the publication, the document states that those who sign it are now "a privileged member of Robert Kelly's ('Mr Kelly') team (the 'Team'), which may allow me to access privileged and/or confidential and/or proprietary information only available to trusted members of Mr. Kelly related enterprises (the 'Opportunities')."
These 'opportunities' are mentioned throught the alleged document but it's never made clear as to exactly what they are.
Anyone signing this NDA also agrees not to talk to the press about anything that happens whilst they're part of The Team. "During and after my involvement in the Team, I shall not directly or through any publicity representative or otherwise circulate, publish or otherwise disseminate any news story, article, book or other publicity about or relating to the Confidential Information."
The document also means that people aren't able to seek any compensation or legal action against R Kelly as it says, "I hereby agree not to sue and irrevocably and unconditionally release, waive, and forever discharge Company… from any and all matter of liabilities, claims and demands of any kind or nature, whatsoever, in law or equity."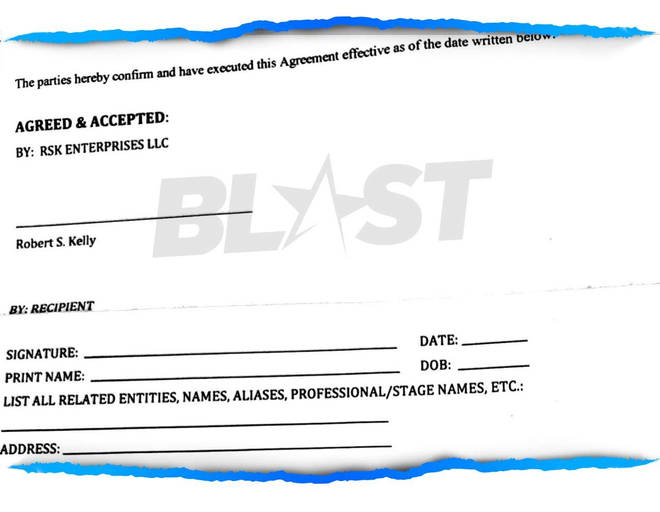 The news xomes just weeks after R Kelly's alleged marriage certifacate with Aaliyah leaked online and it's the latest in a shocking scandal that has seen several high profile artists remove their collaborations with the R&B star from strewaming services.
> Download Our Free App For All The Latest R Kelly News!