Pusha T Is Dividing Whitney Houston Fans With His "Sickening" New Album Cover
25 May 2018, 10:21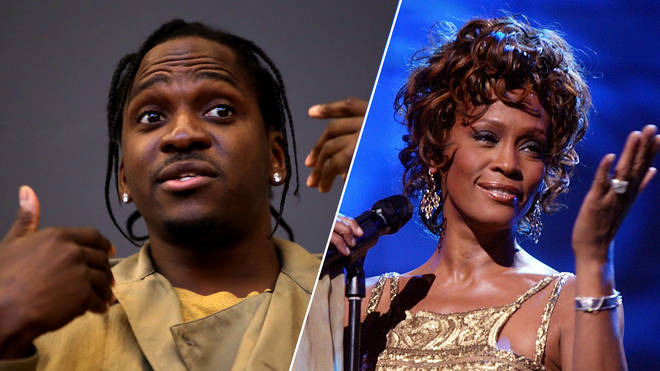 "This is so disrespectful."
Pusha T has just released his new album 'DAYTONA'. Prior to its release, however, it was already receiving mixed reviews thanks to its controversial album artwork.
The cover image is the infamous shot of Whitney Houston's bathroom which circulated major media outlets after the singer was found dead in her bathtub in 2012.
According to Pusha T, Kanye West - who produced the album - spent $85,000 to license the image, which dates back to 2006 and features various drugs and paraphernalia scattered on the counter.
Pusha told Entertainment Weekly that the image "definitely does match the energy of my album," and that is "represents an organized chaos."
"The energy of the album is a bit chaotic, but it's all in place," he continued. "Looks at that cover, I'm sure whoever frequents that bathroom or area knew whatever they wanted to find and knew where it was."
However, after unveiling the image on social media, fans were divided on whether or not the cover was disrespectful.
Others hailed the cover as "genius" and suggested that the image could represent the drug-related lyrical content of Pusha's album.
Pusha is yet to respond to the backlash.
'DAYTONA', which was formally named 'King Push', consists of seven tracks and features appearances from West and Rick Ross.
West took to Twitter in the days leading up to the album's release to confirm that the album is the first project to come from his recent recording trips to Wyoming.
"I'm really proud of what we put together. We've spent a year and a half digging for samples and writing," he wrote, "I really appreciate the overwhelmingly positive response that we've been receiving."
Upcoming releases from the G.O.O.D. music label - a solo effort from West, his collaborative project with Kid Cudi and Teyana Taylor's album - are all set for release in June.