Megan Thee Stallion new album 'Traumazine': release date, tracklist, features and more
11 August 2022, 17:11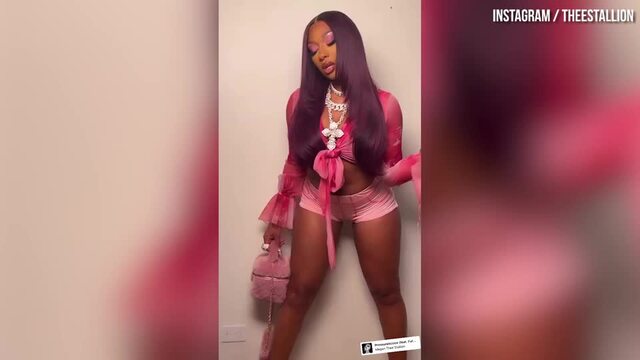 Megan Thee Stallion stuns in pink
When is Megan Thee Stallion's second album coming out? What is the tracklist? Who features? Here's all we know.
Megan Thee Stallion has confirmed that she has finished recording her sophomore album in July 2022.
Now, fans are anticipating its release since Meg released her debut album Good News and her compilation album last year, titled Something for Thee Hotties.
Since then, the Houston hottie has been working hard to release new music, and has dropped her single 'Plan B', as well as 'Sweetest Pie' with Dua Lipa, and 'Lick' with Shensea.
Megan Thee Stallion facts: 18 things to know about the 'Body' rapper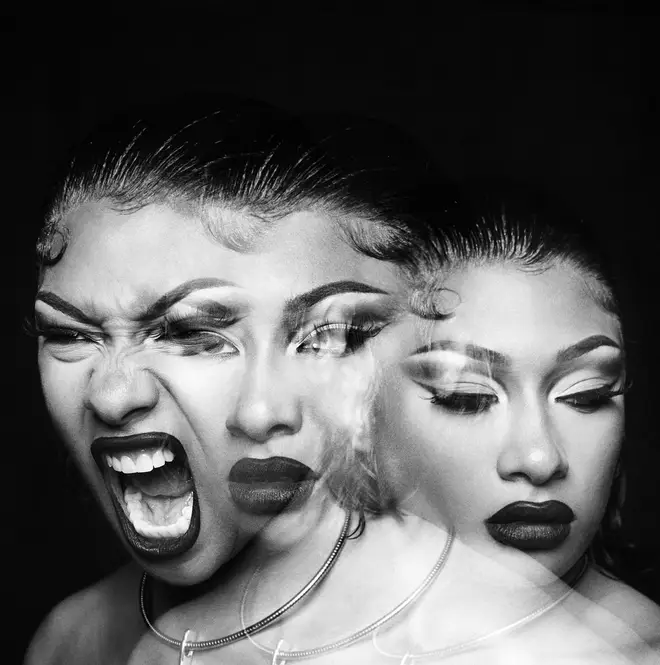 The rapper's debut album included singles such as 'Body' and 'Girls in the Hood', and has now sold over a million units in the US alone.
Meg has been teasing a new album for a while now and is ensuring the hot girls get what they want as it drops shortly.
So, whose ready for some new Megan Thee Stallion?
Megan Thee Stallion addresses alleged Tory Lanez shooting in emotional first interview on incident
What is Megan Thee Stallion's new album called?

Meg's new album is titled 'Traumazine', after she cryptically posted an image of the word's definition to social media.

'Traumazine' according to Megan means "the chemical released in the brain when it is forced to deal with painful emotions caused by traumatic events and experiences", which she revealed in an Instagram post.

When is Megan's album being released?

Rumours of a new album from Meg have been circling for months now, however the Houston hottie only officially announced the release date a day before it drops.

'Traumazine' is released on Friday 12 August.

Meg revealed at the end of last year that most of her album had been written, and by this month, she confessed it is "almost that time".

Megan recently performed at Glastonbury Festival.

Picture: Getty Images

What songs are on Megan Thee Stallion's album?

Alongside the release date, Megan has also revealed the tracklist for the album.

It features 18 tracks, three of which have already been release.

The album opens with a song titled 'NDA' and is followed by 'Ungrateful' and 'Not Nice'.

The last track on the album is 'Sweetest Pie' featuring Dua Lipa. This song was released earlier this year and has been a hit for them.

See the full album tracklist below.

The tracklist for 'Traumazine'.

Picture: 300 Entertainment / Twitter

Who features on Megan Thee Stallion's new album?

Megan is known for her star-studded features, and has previously collaborated with the likes of Cardi B, Beyonce and Ariana Grande.

She has already released two songs that include features from Future and Dua Lipa, however there are many more collabs on 'Traumazine'.

The song 'Ungrateful' features Key Glock, and 'Budget' includes singer Latto.

Megan Thee Stallion and Dua Lipa teamed up together on 'Sweetest Pie'.

Picture: Getty Images

Among other features on the album are Pooh Shiesty with the song 'Who Me' and Rico Nasty on 'Scary'.

R&B songstress Jhene Aiko features on the song 'Consistency' and Lucky Daye is on 'Star'.

Rounding off the features for 'Traumazine' is Sauce Walka, Big Pokey and Lil Keke who are on 'Southside Royalty Freestyle'.