Meek Mill confirms his top five favourite rappers of his era
18 November 2019, 17:15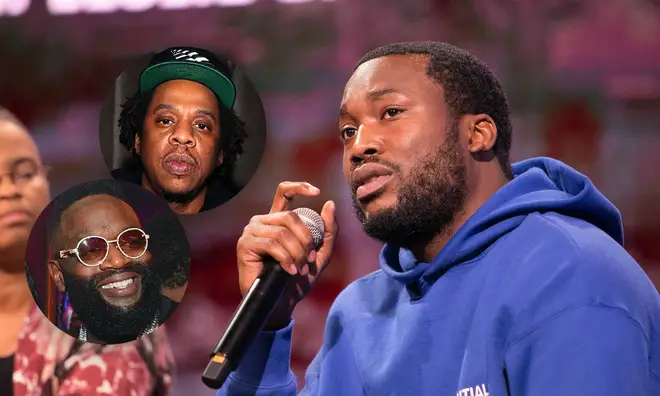 The 'Going Bad' rapper revealed his top five picks on Twitter.
Meek Mill has revealed the names of his five favourite rappers of his generation.
During a round of #AskMeek on twitter, the 'Going Bad' rapper was asked about his top picks in the Hip-Hop game. To start with, Meek crowned Jay-Z as his first.
He then added Rick Ross and Lil Wayne, followed by Jadakiss and DMX.
Elsewhere during the conversation, Meek, 32, fuelled speculation that he might be dropping a musical project before the end of the year. "I'ma set this s**t straight just to be in the convo of the 2019 albums," he said.
Meek dropped his latest album 'Championships' in November 2018, which featured appearances from Jay-Z, Rick Ross, Cardi B, Drake, Kodak Black, 21 Savage, Young Thug, Ella Mai and more.
Earlier this month, The Game listed his top five West Coast rappers and claimed he stays the "most underrated." Aside from himself, he named Snoop Dogg, Kendrick Lamar, Ice Cube, Nipsey Hussle and YG.