Lil Wayne's 'Tha Carter V' Has Already Inspired Some Incredible Memes
29 September 2018, 15:00 | Updated: 29 September 2018, 15:26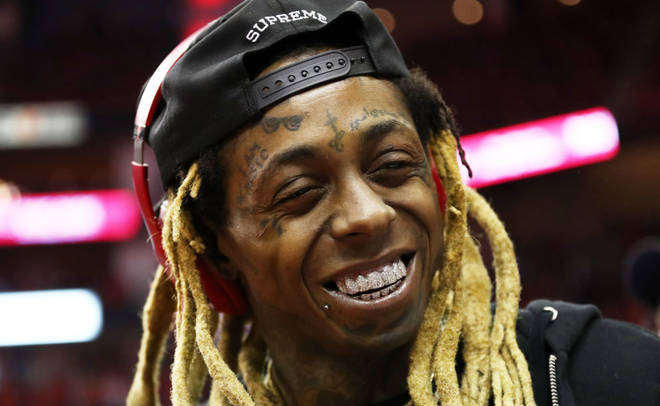 Lil Wayne's 'Tha Carter V' has arrived and fans on social media have already turned their initial reactions into hilarious memes.
Lil Wayne dropped his long awaited album 'Tha Carter V', ringing in his birthday weekend with the 23 track album which features collaborations from the likes of Travis Scott, Kendrick Lamar, and Nicki Minaj. Unsurprisingly, the internet reacted strongly to the release of 'Tha Carter V', prompting some spot-on memes and hilarious fan commentary.
Memes about 'Tha Carter V' lit up social media as fans reacted to stand out tracks like 'Mona Lisa' , 'Uproar', and 'Took His Time'.
The first lighter flick had people all the way in their feelings.
It's been 7 years since Lil Wayne's 'The Carter IV' and hearing his signature lighter flick had fans hype and READY for the rest of the album.
Lil Wayne fans listening to 'Tha Carter V' right now...
People online reacted strongly to the various features on 'Tha Carter V'
Nicki and Travis famously clashed over their chart positions earlier in the summer when 'Queen' and 'Astroworld' were competing for number 1 album.
They both appear on 'Tha Carter V', with Travis and Lil Wayne linking up for 'Let It Fly' and Nicki Minaj making an appearance on 'Dark Side Of The Moon'.
Lil Wayne and Kendrick Lamar's collaboration on 'Mona Lisa' was a particularly meme-able album moment, with fans acknowledging it as one of the strongest features on the record.
"The song 'Mona Lisa' is the best film of the year," wrote one fan.
'Tha Carter V' has elevated Lil Wayne above GOAT status, according to some fans.