Watch Rihanna And Kanye West Perform An Incredible 'Diamonds' Mash-Up At Pre-Super Bowl Party
2 February 2015, 10:04 | Updated: 2 February 2015, 10:08
Kayne West and Rihanna Super Bowl Eve Duet - Diamonds
04:04
See the surprise performance from the 'FourFiveSeconds' collaborators.
On the night before Missy Elliott joined Katy Perry to perform during the Super Bowl half time show, Rihanna was putting on her own hour-long performance at the Super Bowl pre-party where she was joined by surprise guest Kanye West.
With the 'FourFiveSeconds' trio one man down, 'Ye and Rih opted out of performing the new track, seemingly waiting for Paul McCartney before giving it its debut live performance.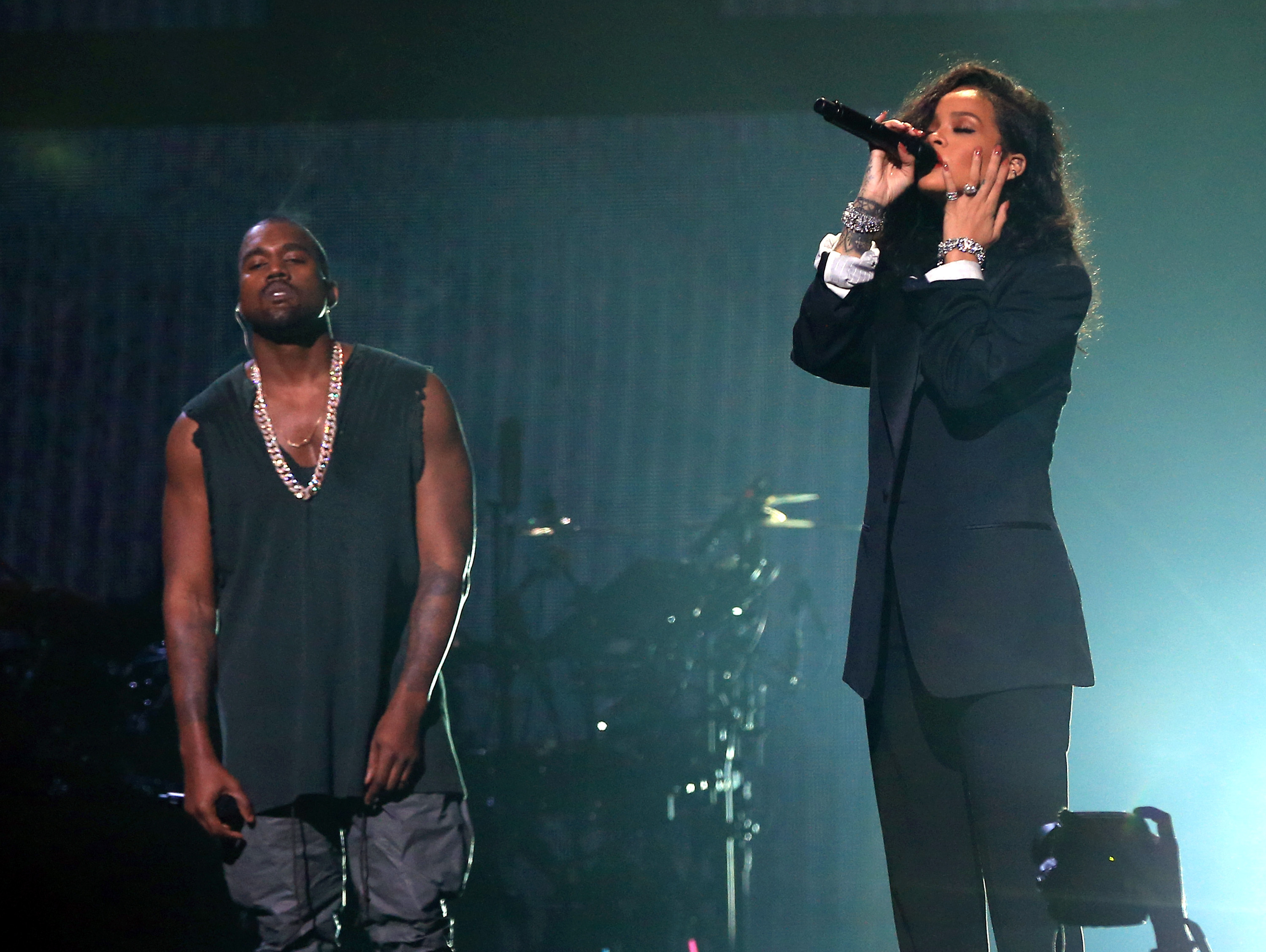 Instead they performed 'Run This Town,' 'All Of The Lights' and finally an amazing mash-up of Rihanna's 'Diamonds' and Kanye's 'Diamonds From Sierra Leone (Remix)' (check it out above).
Rihanna kindly took a 10-minute break, giving Kanye the stage for a 10-minute solo performance where he performed 'Gold Digger,' 'Flashing Lights' and, even without his Beatle collaborator present, treated fans to the first ever live performance of 'Only One.'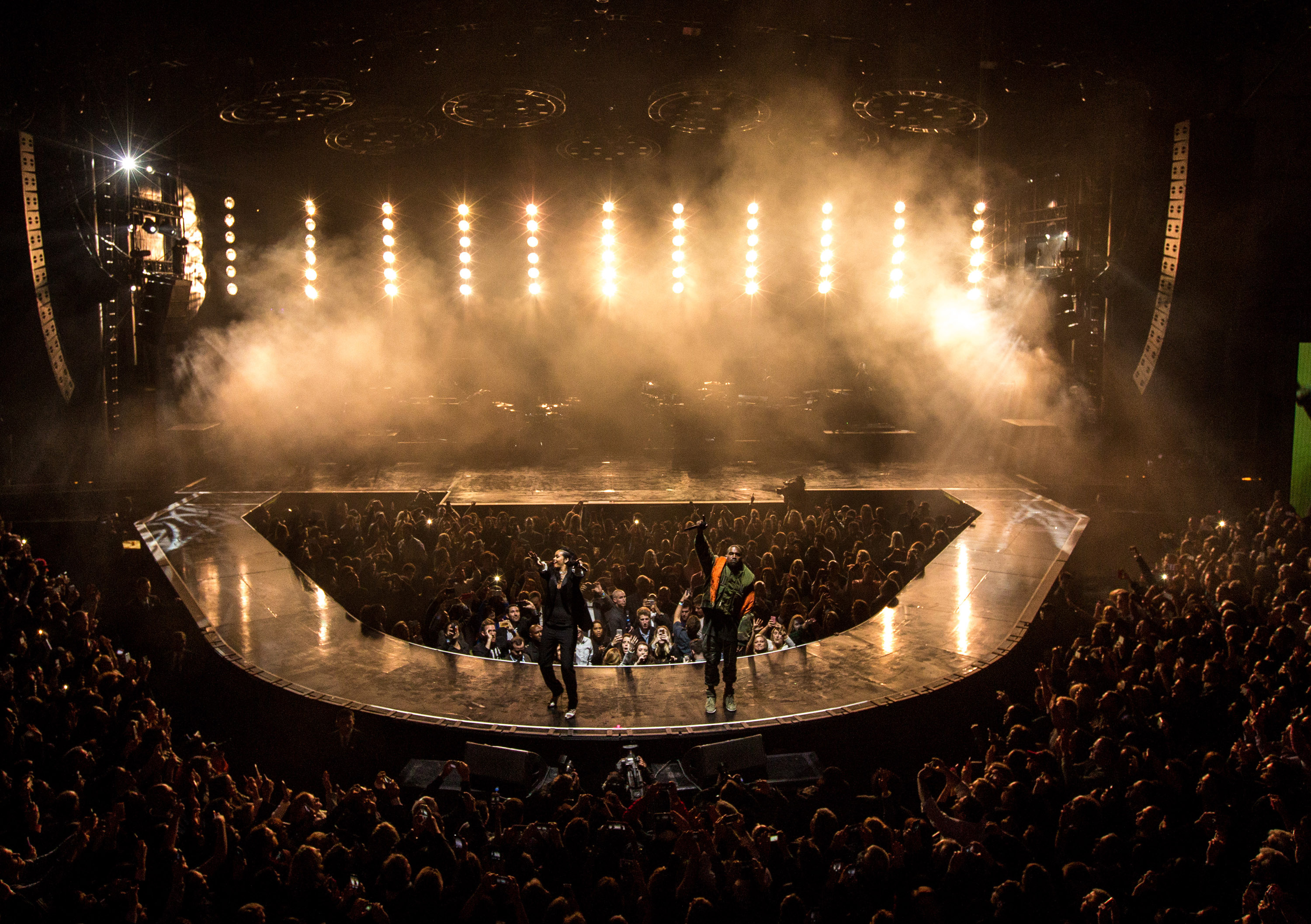 Their performance was followed by the official Super Bowl half-time show which saw surprise guest Missy Elliott join Katy Perry on stage to perform old-school hits 'Work It' and 'Get Ur Freak On.'