Missy Elliott Totally Stole The Show During The Super Bowl Half Time Performance
2 February 2015, 09:38
Katy Perry Super Bowl Halftime Show Performance! 2015 , FULL VIDEO 13 Min 2015
12:41
Watch Missy Elliott perform hits including 'Get Ur Freak On' and 'Work It' alongside Katy Perry.
Last night Missy Elliott joined Katy Perry on stage as a surprise guest during her Super Bowl half time performance at the University of Phoenix Stadium in Arizona.
The hip-hop legend stormed the stage with a handful of backing dancers and took things old-school, performing early noughties tracks including 2001's 'Get Ur Freak On' and 2002's 'Work It' alongside the 'California Girls' singer.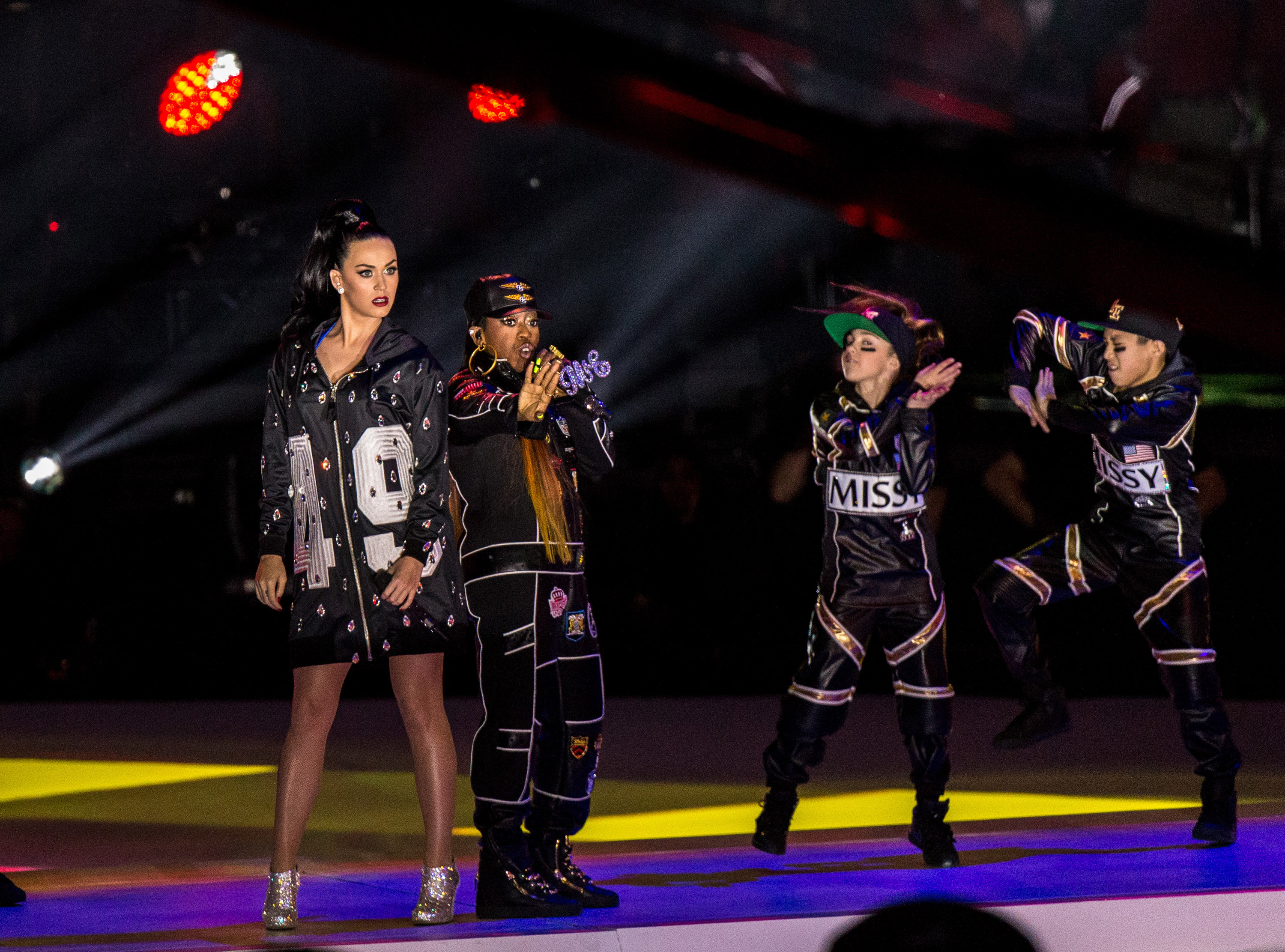 As Perry left the stage to slip in to her finale outfit Missy performed a snippet of her 2005 hit single 'Lose Control,' off of her 2005 album 'The Cookbook' and completely stole the show as thousands of fans took to their feet.
Peers and past collaborators of Missy that were watching from the audience and at home tweeted their congratulations to the 43-year-old singer, who said "I appreciate U all from the bottom of my heart, been here 20 years and counting."
My sister @MissyElliott KILLED it along @katyperry and my bro @LennyKravitz #SuperBowlHalftimeShow #SuperBowl2015 love you Miss!!!!

— Lil' Kim (@LilKim) February 2, 2015
My twin @MissyElliott smashin' #SUPERBOWL with the Incredible Huge look!!! @Timbaland @MonaScottYoung Wooooooooooow!!

— Busta Rhymes (@BustaRhymes) February 2, 2015
now thats what Im talking about @MissyElliott u kilt dat

— Timbaland (@Timbaland) February 2, 2015
@MissyElliott. No 1 Like Her.

— Ciara (@ciara) February 2, 2015
Thank y'all again sorry if I keep saying thank u but I'm just crying tears of joy and humbled! http://t.co/kcOb4kdvmk"

— Missy Elliott (@MissyElliott) February 2, 2015
Watch the full Super Bowl performance above (Missy Elliott joins the stage at the 7 minute 30 seconds mark.)