Jhené Aiko 'Reunites' With Big Sean After Responding To Diss Track Rumours
14 May 2019, 11:43 | Updated: 14 May 2019, 11:52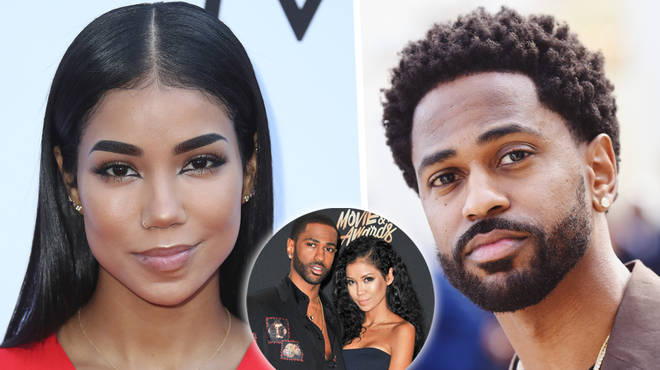 Jhené Aiko takes to Instagram to share a beautiful photo of her and her ex-boyfriend Big Sean's reunion, in efforts to shut down 'beef' rumours...
Jhené Aiko recently released her latest freestyle song called 'Triggered'. Many fans believed she was taking shots at her ex-boyfriend Big Sean in the song due to the lyrical content.
However, Aiko quickly took to Twitter shut down the beef rumours. She recently shared a photo on Instagram of the pair together, in order to show her and her ex-partner are good.
In the song "Triggered", there are lyrics referring to how her ex has since become her "enemy" and general emotions that people go through when being in a conflicting situation with someone you love.
Not too long after rapper Nipsey Hussle sadly passed away, Jhene took to Instagram to let Big Sean know how much she appreciates him.
Now, it looks like the pair have linked up and they are working on their situation.
On May 12th, Jhené took to Instagram to share a cute photo of them together on the beach, smiling at one another. The star captioned the photo "today was a good day" reflecting on how her time was spent with Big Sean.
The post quickly caught attention, leaving their fans in total awe. The fact that she posted a photo of herself and her ex-boyfriend chilling, shows that there can be friendships after break ups.
It is unclear what the current state of their situation is. Some fans suspect they are back together and others believe they are giving it a shot at being friends again.