Jhené Aiko Leaves Heartfelt Comment On Big Sean's Instagram Months After Split
15 April 2019, 16:58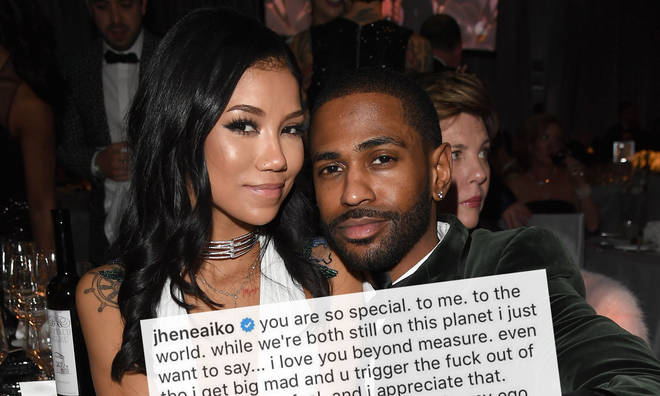 The 'Sativa' songstress wrote a touching message in the comments section of Big Sean's Instagram tribute to Nipsey Hussle, just months after their rumoured split.
Jhené Aiko has declared her love for her ex-boyfriend Big Sean in response to his touching tribute to the late rapper Nipsey Hussle.
"We still feel your energy, thank you Nipsey," wrote Big Sean on Instagram alongside a video of him performing his dedication to Nipsey at the Dreamville Festival.
Following her performance at Nipsey's memorial service last week, Jhené jumped in the comments section of Sean's video and shared nothing but love for her ex-beau.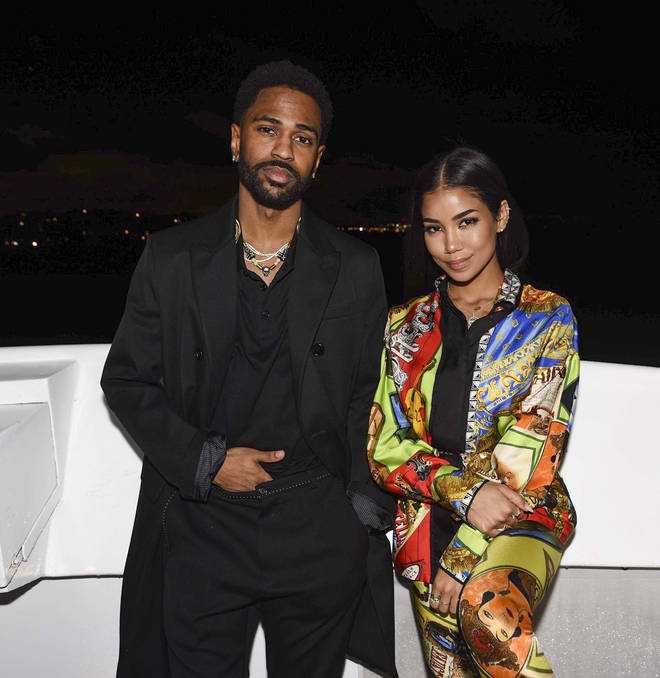 "you are so special. to me. to the world. while we're both still on this planet I just to say… i love you beyond measure. even tho i get big mad and u trigger the f**k out of me," she wrote, "u make me feel. and i appreciate that. because i thought i was dead inside."
"my ego has no say when it comes to you. and my heart has been broke a thousand times just to expand. it always finds room for you," the 31-year-old continued.
"the good and the bad. i love you from this life to the next and all the other lives we've known each other before. imma always talk my shit but imma always have ur back."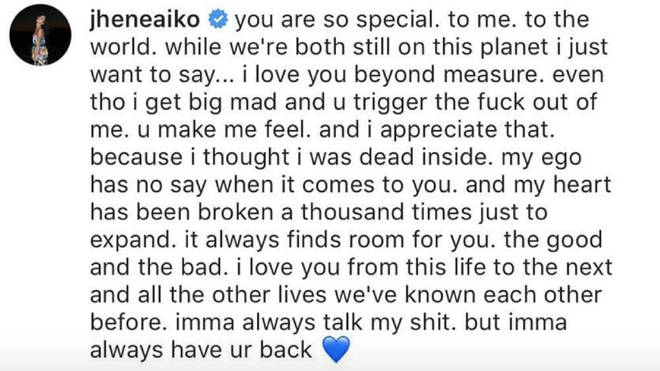 Jhené and Sean reportedly broke up last year after almost three years of dating. Previous to their relationship, Big Sean dated Ariana Grande while Jhené was married to producer Dot da Genius.
"Me and Sean are good," wrote the singer in response to a fan last month. "i've got tons of love for him."