Jhene Aiko & Chris Brown Release Smooth New Song 'Hello Ego (Don't Stop)' - LISTEN
19 June 2017, 13:28 | Updated: 19 June 2017, 19:06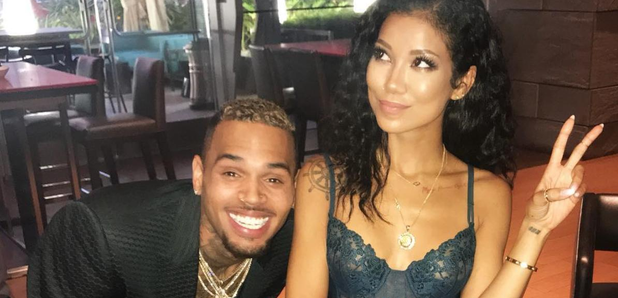 Jhene and Breezy reunite.
Jhene Aiko and Chris Brown have teamed up on a brand new song called 'Hello Ego (Don't Stop)'.
The R&B duo, who have previously collaborated on songs including 'Post To Be', 'Drunk Texting' and 'Wishing Remix', are back with another song for their fans.
Listen to 'Hello Ego (Don't Stop)' below:
Jhene Aiko takes the lead on the smooth track, singing about her family struggles, while Chris Brown addresses his public persona.
"They call me crazy," he sings. "It's okay, girl, I got issues / I wear my heart like my tattoos, I share my tears with tissues."
"I've been up, down, up, up, back down / But I won't break down."
Following the song's release, Chris Brown showed his support on Instagram, sharing a screenshot of the track alongside the caption: "Time to f*ck the summer up sis."
Meanwhile, Chris Brown recently released his new documentary 'Welcome To My Life' and is preparing to release his upcoming double album 'Heartbreak On A Full Moon'.