Chris Brown Reveals Official Tracklist For Double Album 'Heartbreak On A Full Moon'
16 October 2017, 09:59 | Updated: 16 October 2017, 10:02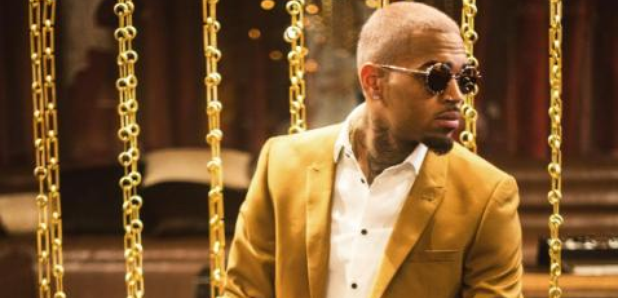 Breezy is preparing to flood the scene with new music.
Update
Chris Brown has revealed the official tracklist for his double album 'Heartbreak On A Full Moon'.
The 'Questions' singer has lined up a star-studded array of appearances on the project, including Usher, R. Kelly, Jhene Aiko, Gucci Mane, Lil Yachty, Yo Gotti and more.
The long-awaited eighth studio album follows up 2015's 'Royalty' and features an astonishing 45 songs, including 'High End' featuring Future and Young Thug.
Check out the official tracklist for 'Heartbreak On A Full Moon' below:
1. 'Lost & Found
2. 'Privacy'
3. 'Juicy Booty' feat. Jhené Aiko and R. Kelly
4. 'Questions'
5. 'Heartbreak on a Full Moon'
6. 'Roses'
7. 'Confidence'
8. 'Rock Your Body'
9. 'Tempo'
10. 'Handle It' feat. DeJ Loaf and Lil Yachty
11. 'Sip'
12. 'Everybody Knows'
13. 'To My Bed'
14. 'Hope You Do'
15. 'This Ain't'
16. 'Pull Up'
17. 'Party' feat. Usher and Gucci Mane
18. 'Sensei' feat. A1
19. 'Summer Breeze'
20. 'No Exit'
21. 'Pills & Automobiles' feat. Yo Gotti, A Boogie Wit Da Hoodie, and Kodak Black
22. 'Hurt the Same'
23. 'I Love Her'
24. 'You Like'
25. 'Nowhere'
26. 'Other Ni**as'
27. 'Tough Love'
28. 'Paradise'
29. 'Covered in You'
30. 'Even'
31. 'High End' feat. Future and Young Thug
32. 'On Me'
33. 'Tell Me What to Do'
34. 'Frustrated'
35. 'Enemy'
36. 'If You're Down'
37. 'Bite My Tongue'
38. 'Run Away'
39. 'This Way'
40. 'Yellow Tape'
41. 'Reddi Whip'
42. 'Hangover'
43. 'Emotion'
44. 'Only 4 Me' feat. Ty Dolla $ign and Verse Simmonds
45. 'Grass Ain't Greener'
Chris Brown's new album 'Heartbreak On A Full Moon' drops on 31st October.
16th August 2017
Chris Brown has finally announced the release date for his long-awaited new album 'Heartbreak On A Full Moon'.
Alongside the release of his new single 'Questions', the R&B singer revealed that the album will be released on 31st October.
Breezy recently explained to his fans that the album's delay was the fault of his record label, admitting that he had finished the project a long time ago.
2nd May 2017
Chris Brown has finally announced his long-awaited new album 'Heartbreak On A Full Moon'.
The R&B singer, who has been teasing new music on his Instagram account for months, will drop a double album featuring 40 songs.
Alongside the announcement, Breezy teased the tentative tracklist, featuring previously released singles 'Privacy' and 'Party'.
Sneak Peek: Double album #heartbreakonafullmoon pic.twitter.com/YaiAf2i4yy

— Chris Brown (@chrisbrown) May 1, 2017
The long-awaited follow up to his 2015 album 'Royalty' is set to be released this summer, although no date has been confirmed.
Meanwhile, Chris Brown is currently on his 'Party' tour, alongside guests Fabolous, O.T. Genasis and Kap G.
The singer is also currently working on a new reveal-all documentary called 'Welcome To My Life'.
The long-awaited visuals, which feature commentary from friends and fellow artists such as Usher, Jamie Foxx and J. Lo will hit cinemas in June.