Jay-Z And Timbaland Are Being Sued By An 81-Year-Old Singer For $2 Million
20 May 2019, 12:38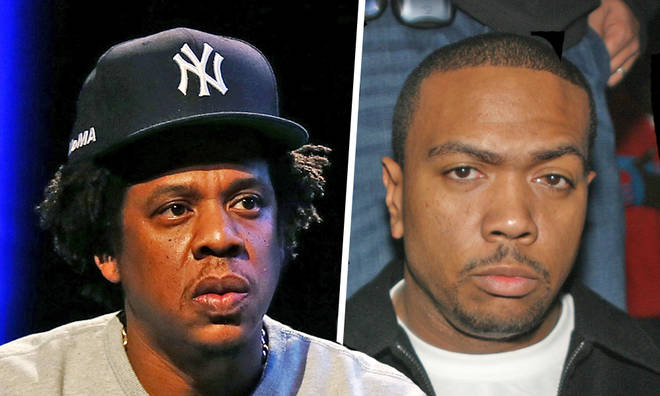 Jay-Z and Timbaland have been named in a lawsuit made by an 81-year-old singer who is demanding $2 million.
As two of the biggest names in the Hip Hop game, Jay-Z and Timbaland have created countless hits over the years, whilst the pair have also supported so many other artists throughout their stellar careers - however one artist isn't happy with them at all.
81-year-old R&B singer Ernie Hines is claiming that both Jay-Z and Timbaland unlawfully sampled his 1970 song 'Help Me Put The Flames (In My Heart)' on two separate occasions and is demanding $2 million in reparations.
According to The Blast, Ernie Hines is claiming that a sample of his track was illegally used on Jay-Z's 'Paper Chase' and Ginuwine's 'Toe 2 Toe' (produced by Timbaland).
Hines' lawyer Christopher Brown has also claimed that none of the people or companies mentioned in the claim (Jay-Z, Timbaland, Roc-A-Fella Records, Def Jam Recordings, Universal Music Group, or Sony Music) have ever reached out to the R&B singer, according to reports.
When asked why it had taken Hines so long to file his lawsuit against the Hip Hop stars, Brown told The Blast that Hines is a "senior citizen, does not listen to rap music and was unaware". It remains to be seen whether he will be successful with his claim.
> Download Our Free App For All The Latest Music News!