Beyoncé & Jay-Z Didn't Pay The Artist For Meghan Markle Painting
21 February 2019, 12:07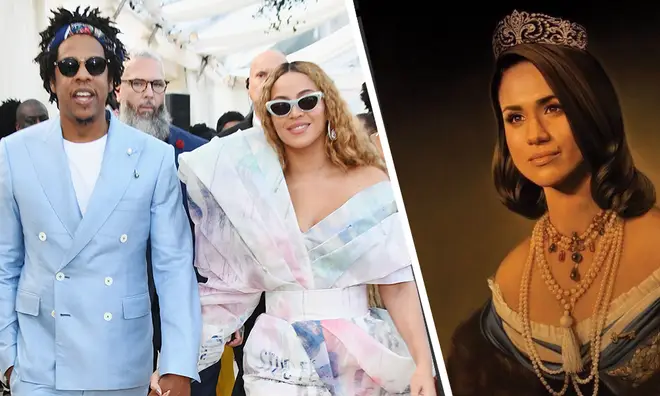 The artist who made the Meghan Markle painted which featured at The Brit Awards, claims Beyoncé and Jay-Z hasn't paid for the painting...
On Wednesday, Beyoncé and Jay-Z were the top talk of social media after they gave a speech at The Brit Awards 2019 while standing in front of a Meghan Markle painting.
The power couple said they chose the painting of Meghan in honor of Black History Month, and later Beyonce congratulated her on her pregnancy on IG.
The Carters won a Brit for 'Best International Group' and commemorated the Duchess Of Sussex.
According to TMZ, Tim O'Brien, the artist who painted the Meghan Markle painting, has come forward. O'Brien was allegedly shocked and honored to see his piece behind the Carters at Wednesday's award show.
However, the artist has revealed Bey and Jay have not paid him for the painting. Tim's homage to the Duchess of Sussex was prominently displayed in the couples acceptance speech at The Brit Awards 2019.
The artist of the Meghan Markle painting, Tim O'Brien states:
"It would be been nice to profit someway, but that's not what this is what its about," he said. He added that no one from Jay and Beyonce's camps hit him up for permission to use it either.
Tim reveals the painting is only $75 and is sold online.
Beyoncé and Jay-Z celebrates Meghan Markle and Black History Month, stating:
"In honor of Black History Month, we bow down to one of our Melanated Monas," Beyonce wrote. "Congrats on your pregnancy! We wish you so much joy."
Beyoncé also mentions that she is overjoyed she won with husband How, and states "How lucky am I to have been in a group with my other best friend, the GOAT Hova."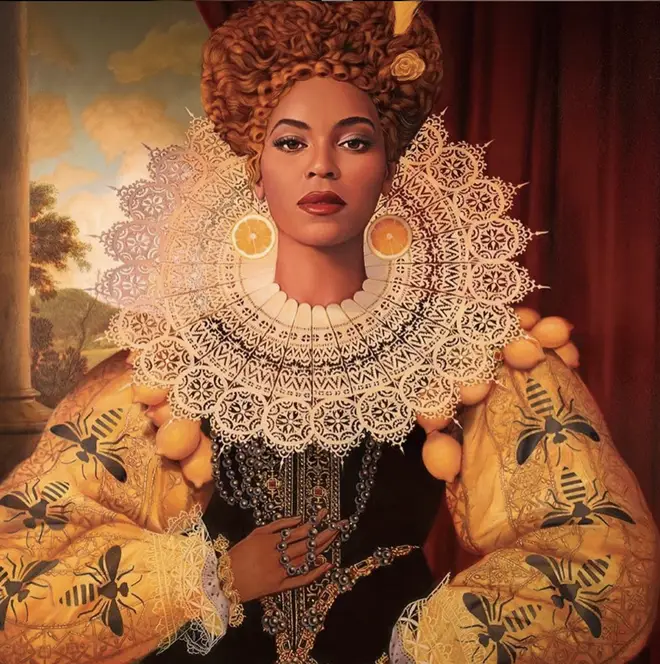 The speech was made stylistically in reference to their video for hit "Ape****" in which they stood in front of the Mona Lisa at the Louvre in Paris.
Beyoncé and jay-z restaged that video Brits acceptance, next to a portrait of Meghan Markle.
Thankfully the artist is isn't going to take legal actions against the Carters. Tim O'Brien is happy to get the publicity, but he would have like to have seen some profit come from it.