Jay-Z Offers Legal Support To Family Involved In Shock 'Disturbing' Viral Police Video
18 June 2019, 13:45 | Updated: 18 June 2019, 13:56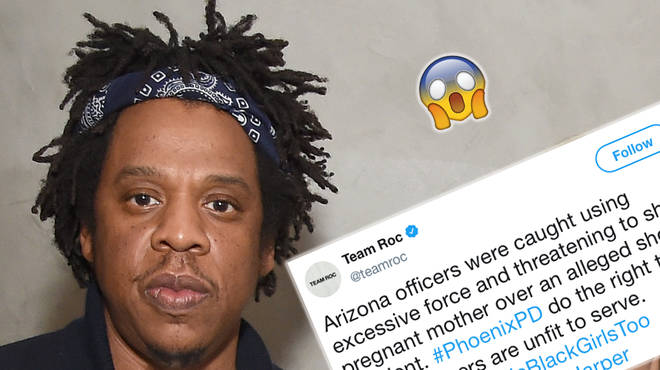 Jay-Z's label Roc Nation is offering legal support to the Phoneix family, who were threatened by the police after an innocent shoplifting incident, involving a little child.
Jay-Z is reportedly offering legal fees to assist a Phoenix, Ariz. family after a viral video emerged of the police pulling guns on a young child over an innocent shoplifting incident.
The police reportedly threatened to kill a family after Dravon Ames, his fiancee Iesha Harper and their 4-year-old daughter were shopping at the store 'Family Dollar', when their little child took a Barbie doll.
The family left the store and drove to an apartment complex, when they claim they were approached by an infuriated police officer who threatened to kill them.
In the video clip which emerged online, the police officers can be seen drawing their guns out and shouting at the family.
Ames is heard saying: "Our hands are up, we're just trying not to get shot, trying to stay calm," in the video clip. He continued "He had a gun drawn".
According to CNN, Dravon Ames and fiancee Iesha Harper claims they didn't notice when their daughter walked out the shop with a Barbie. The couple have a notice of claim against the city for $10 million lawsuit.
Hov has reportedly hired one of his lawyers to defend the Phoenix family with their lawsuit. The 49 year-old rapper has reportedly hired Alex Spiro to join the family's legal team.
Watch video via