How Jay-Z Became The First Hip-Hop Artist To Become A Billionaire
4 June 2019, 13:47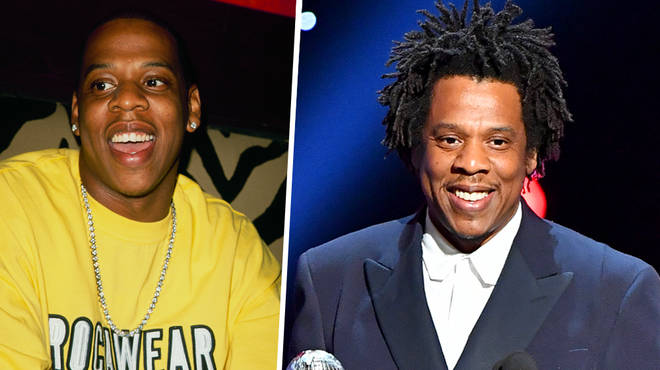 Jay-Z has officially been renowned as "the world's first hip-hop artist to become a billionaire". See here for the breakdown of the assets that built his empire.
Jay-Z is officially the world's first hip-hop artist to become a billionaire. It's safe to say Jay is about his business.
The New York hip-hop mogul is known as; a legendary rapper, clothing line owner (Rocawear), music stream owner (Tidal), sports management company owner (Roc Nation Sports) and husband to singer Beyoncé Knowles.
According to Forbes' Zack O'Malley Greenburg, Jay-Z has become a billionaire in less than than a decade.
Greenburg also reveals "Jay-Z has accumulated a fortune that conservatively totals $1 billion, making him one of only a handful of entertainers to become a billionaire—and the first hip-hop artist to do so".
Here's a break down of all his assets that have helped him become the first billionaire rapper:
Armand de Brignac - $310 Million

Jay-Z launched his own "Ace Of Spades" champagne in 2006 during his video "Show Me What You Got".

The gold bottles of champagne are worth a whopping $300 per bottle.

Cash & Investments -$220 Million

Jay-Z invested stakes in Uber worth an estimated $70 million. According to TechCrunch, Jay-Z purchased a $2 million stake in 2013.

D'Ussé - $100 million

Jay-Z's has a joint venture with Bacardi and branded his own cognac 'D'Ussé'.

Tidal- $100 million

Jay-Z submitted a bid to purchase the Scandinavian streaming service's parent company for $60 million, back in 2015.

He relaunched Tidal later that year with a roster of celebrity investors including his wife, Beyoncé, Kanye West, Calvin Harris & many more.

Music Catalog- $75 million

In 2004, Jay-Z negotiated the eventual return of his master recordings from Def Jam that helped launch his career.

He then made a separate deal with EMI, which allowed him to claim his publishing rights.

Jay-Z's are close to 1 billion streams annually.

Roc Nation - $75 million

Roc Nation is a joint venture entertainment company with concert business 'Live Nation' which began over a decade ago.

Jay-z is the corner of 'Roc Nation Sports' which provides sports management for high status sport players such as Kevin Durant, Todd Gurley and more.

'Roc Nation Records' is Jay-Z's record label and artist-management company which have covered artists such as Rihanna, J. Cole & more.

Art Collection - $70 million

Jay-Z has been collecting art masterpieces. He reportedly purchased Basquiat's "Mecca" for a reported $4.5 million back in 2013.

Real Estate - $50 million

Jay-Z and Beyoncé bought two homes after having twins in 2017. The East Hampton mansion is worth $26 million and a their Bel Air estate is worth $88 million.

The hip-hop mogul owns a penthouse in Tribeca, which he bought for $6.85 million in 2004.