What Is Jay Z's Net Worth In 2018?
16 November 2018, 15:38 | Updated: 16 November 2018, 15:41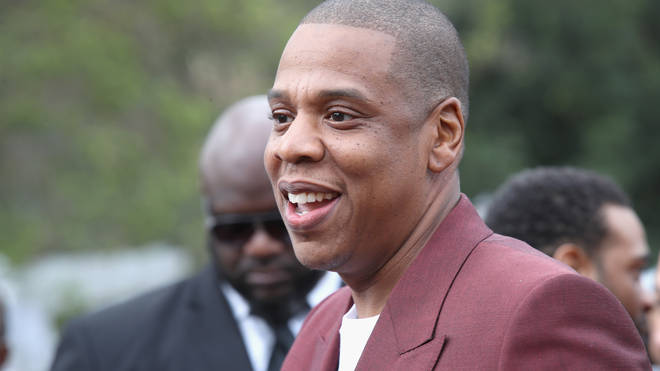 Jay Z might have 99 problems but his net worth ain't one...
Jay Z is a veteran entrepreneur and Hip Hop mogul that's one of the greats. With a career spanning over two decades, 21 Grammys, countless successful businesses, deals and world records later, Jay Z is truly a boss in every sense of the world.
Seeing as pretty much everything that Jay Z touches turns into gold, it's really no surprise that his net worth is out of this world. So how much is Jay Z's net worth?
According to Forbes, Jay Z's net worth is a staggering $900 million. As of 2017 it was $810 million which means that in the past year Hov as made a $90 million increase, making him the richest Hip Hop artist in 2018.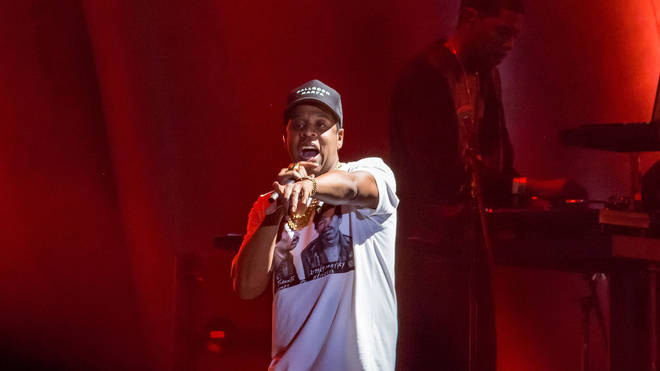 So how does Jay Z make his money? Jay Z, real name Shawn Carter, rose to fame after creating his own record label Roc-A-Fella Records with Dame Dash and Kareem "Biggs" Burke in 1994 after record labels failed to give him a record deal.
That leap of faith was also what him and his label used when they decided to take Kanye West on board as an artist in the early noughties even though he had been previously working for them as a producer.
As well as being a talented multi award-winning rapper giving us hits like "Hard Knock Life," "99 Problems," "Izzo" and "Bonnie & Clyde," and having all his albums to date go platinum and multi-platinum, the 48-year-old is also a fashion designer and very smart businessman.
In 1999, the "4:44" rapper launched a fashion label called Rocawear with Dame Dash for both men and women which included items like tracksuits, hats and coats.
However, due to alleged personal issues between the two founders they sold the label to Iconix Brand Group in 2007 for $204 million.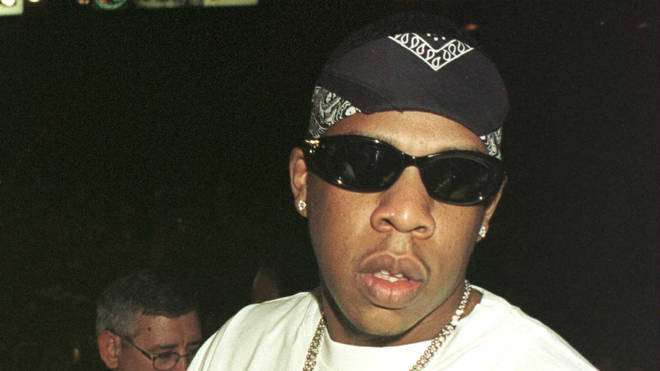 The fashion thing is not over for Jay Z by the sounds of things because according to The Blast he has trademarked the name "AKA Shawn Carter" for everything from trousers, jackets, suits and ties to perfume, aftershave and eyewear products. He also reportedly filed for the rights to use "Hovino" for "jewelry, tie pins, key chains, wristwatches, pocket watches, stopwatches, and timepieces."
Jay Z's also the owner of high-end sports bars "40/40" and launched the first one in New York back in 2003.
In 2014, he also bought French champagne brand "Armand de Brignac" which is popularly known as "Ace Of Spades," with bottles starting from about $400 and upwards.
Ever the savvy businessman, Jay Z bought the company that owned Tidal in 2015 for $56 million.
Just three years later now Tidal is worth $600 million, more than ten times how much he bought it for. A number of artists are also partial owners of Tidal like Beyonce, Madonna, Lil Wayne and Nicki Minaj.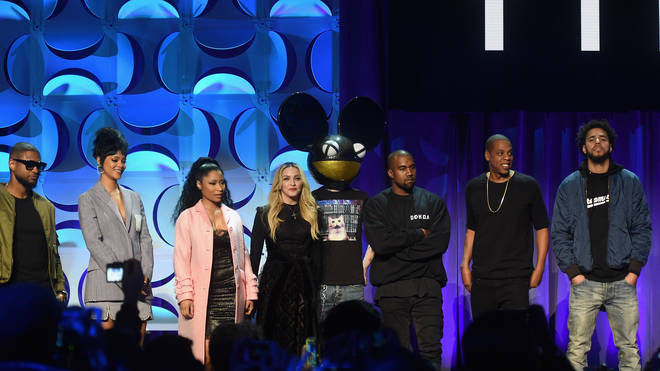 Jay Z also starred in films too like "Death Of A Dynasty," "Backstage" and "The Love We Make."
Hov also owns a "full-service entertainment company" and record label called Roc Nation featuring artists like Rihanna, DJ Khaled, Big Sean and Meek Mill. In 2017 he signed a nine figure deal with Live Nation.
Jay Z is married to the force that is Beyonce since 2008 and the power couple have three kids together. They're parents to 6-year-old Blue Ivy and soon to be one-year-old twins, Rumi and Sir Carter.