Iggy Azalea Shares Worrying Instagram Post Amid Criticism After Dancer Suffers Seizure
28 December 2018, 09:18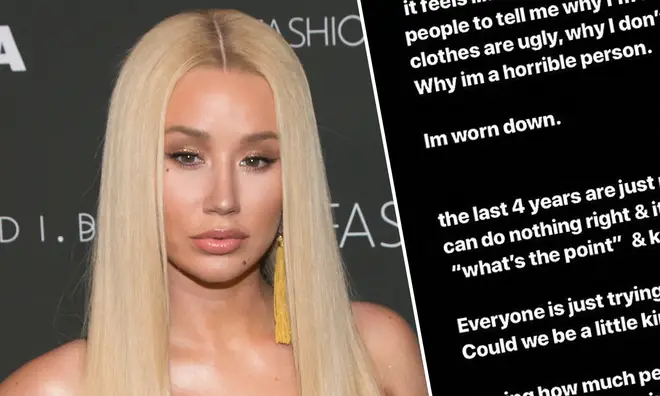 The 'Black Widow' rapstress was performing in Brazil when one of her backing dancers suffered a seizure onstage. Iggy faced backlash for continuing to sing, and later took to social media to post a concerning message...
Fans are urging people to "leave Iggy Azalea alone" after the rapstress posted a troubling message on Instagram following an incident involving one her backing dancers.
During a performance in Rio de Janeiro, Brazil, on Thursday (27th Dec), one of Iggy's dancers collapsed on stage after suffering a seizure during a performance of Iggy's hit 'Black Widow'.
After noticing her dancer had fallen, the Australian rapper kept singing to the crowd at the Maracanã Stadium after calling for medical assistance.
However, after footage of the incident began circulating online, people slammed Iggy for appearing to continue with her performance instead of rushing to her dancer's aid.
Following the backlash, the 28-year-old posted a worrying message on Instagram suggesting she feels she can "do nothing right" and has been "worn down" by people's comments.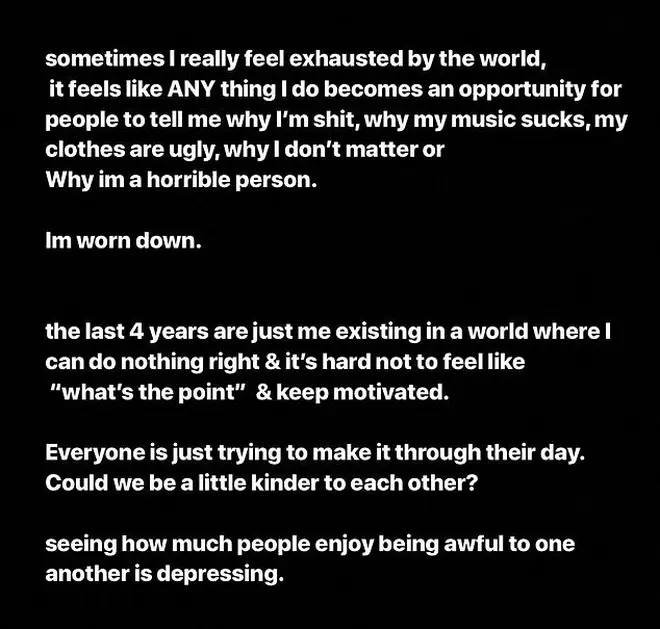 'It feels like ANY thing I do becomes an opportunity for people to tell me why I'm s**t, why my music sucks, my clothes are ugly, why I don't matter or why I'm a horrible person," she wrote, before urging people to be kinder to one another.
"Seeing how much people enjoy being awful to one another is depressing," Iggy wrote. In another post, she gave an update on her dancer's health following the seizure and clarified that she's doing okay.
"She is backstage feeling much better," the rapper reassured fans, claiming that the seizure was caused by "the lights & heat" beaming down onto the stage.
After being criticised for continuing with her performance, Iggy clarified that she didn't know the severity of the situation. "I thought she had just fallen/twisted her ankle," she wrote.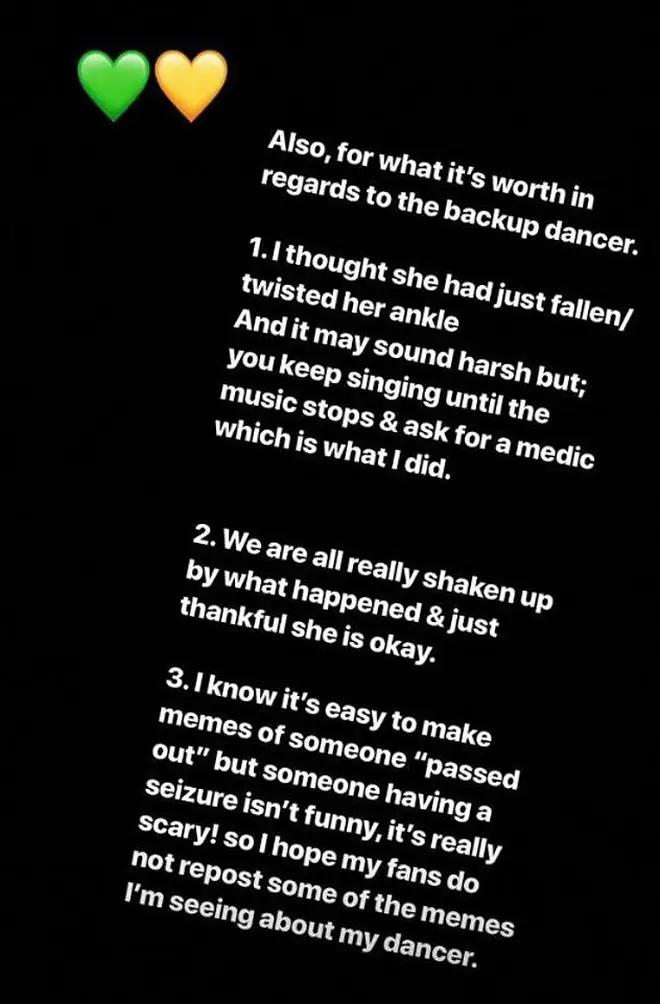 The 'Trouble' rapper said that she and her team are still "shaken up" by the incident, while fans took to Twitter to defend Iggy against people who slammed her for her actions.
"Don't forget," wrote a fan to Iggy, "We love you. Let's just move on and focus on 2019!"
"Y'all leave Iggy Azalea alone. She's been through enough already," wrote another.
I Feel so bad now as an Azalean for the back dancer and for @IGGYAZALEA she doesnt deserve all this shit again. i saw it many times as i am an fan off her for many many years. its sickening, disgusting how yall threat an human being.i think i might go away from twitter a fewdays pic.twitter.com/OWYpOUYZfi

— Baddest white bi$h (@iggy_fanbase) December 28, 2018
Despite Iggy Azalea's backup dancer having a seizure today during her performance in Brazil, she still kept going. I wanted to thank her for not giving up. But most importantly, I wanted to send some love to that courageous dancer, on behalf of the Azaleans. pic.twitter.com/0LXHCm0hR3

— Keeping Up With Iggy Azalea (@azalean1999) December 27, 2018