How to watch Frank Ocean's Coachella performance
17 April 2023, 09:41 | Updated: 20 April 2023, 14:39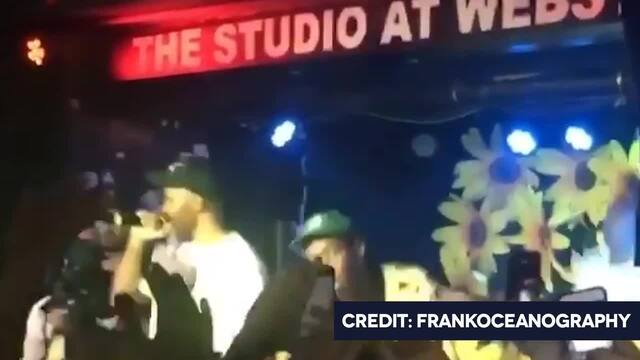 Tyler, The Creator Brings Out Surprise Guest Frank Ocean At Gig
Frank Ocean is headlining Coachella, and here's how you can watch the whole thing!
Coachella 2023 is here, and none other than Frank Ocean is headlining Sunday night's main stage.
The 'Lost' singer hasn't performed for six years since doing a festival circuit back in 2017, but he is ready for a comeback show on one of the world's most iconic stages.
So, how can I watch Frank Ocean's set? Here's all the deets on the livestream below.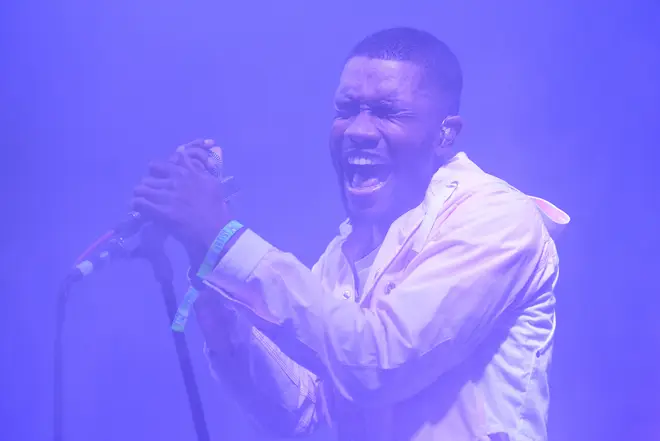 When is Frank Ocean performing at Coachella 2023?

Frank Ocean is headlining Sunday night at Coachella, which means he will take to the stage on April 16.

The singer is set to hit the Coachella Stage at 10:05PM on Sunday, following performances from Björk and Kali Uchis.

Frank is gracing the stage at Coachella this year. Picture: Getty

How can I watch Frank Ocean's Coachella performance?

Ahead of Frank's headline set, YouTube announced they would be streaming the whole thing.

However, just hours before the set was due to kick off, it was announced that Frank's Coachella set would not be streamed online, leaving many fans disappointed.

We are so ready for Frank Ocean's headline set. Picture: Getty

All six stages will be live streamed via their YouTube channel, which will ensure you won't miss a thing across the festival.

The event kicks off at 12pm PT (midnight British Summer Time) on the Friday of each weekend and will continue on the Saturday and Sunday too.

What do we know about Frank Ocean's headlining set?

Frank performed at weekend one of Coachella, but has pulled out of the second weekend, leaving many fans upset.

The 35-year-old reportedly has pulled out of the music festival after suffering "two fractures and a sprain in his left leg."

The source confirmed to Page Six that "Frank Ocean will not be performing at weekend 2 of Coachella."

"After suffering an injury to his leg on festival grounds in the week leading up to weekend 1, Frank Ocean was unable to perform the intended show but was still intent on performing, and in 72 hours, the show was reworked out of necessity," the rep confirmed to the outlet.

The statement ended with a message from Ocean - whose performance at Coachella was his first public performance in six years.

"It was chaotic. There is some beauty in chaos. It isn't what I intended to show but I did enjoy being out there and I'll see you soon."

Who else is performing at Coachella 2023?

Frank Ocean is performing on the Sunday, but Bad Bunny will be headlining on Friday and K-Pop group BLACKPINK making their debut on Saturday on the main stage.

Other artists performing on the Sunday include Calvin Harris, A Boogie and GloRilla.