Eminem issues 'Chris Brown lyrics statement' after controversial song leaks
12 November 2019, 13:43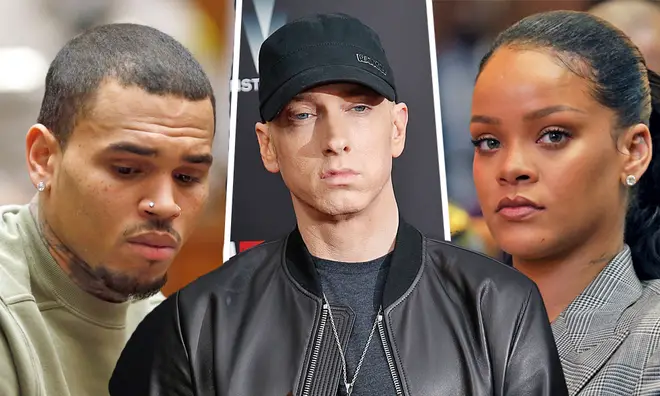 A song called 'Things Get Worse' which saw Eminem defending Chris Brown over his assault of Rihanna in 2009 leaked online.
After a short clip of a song which heard Eminem defending Chris Brown over his well-documented assault of then-girlfriend Rihanna back in 2009 surfaced online, the rapper was met with a big backlash on social media.
Now the full song, titled 'Things Get Worse' has leaked online and both singer Natasha Beddingfield and actress Dakota Fanning are namechecked during Em's cutting bars.
Eminem can be heard rapping about putting 'These Words' singer Natasha Beddingfield in a washing machine whilst the song also includes lyrics about murdering 'Man On Fire' actress Dakota Fanning who was 16 at the time.
After reportedly declining to comment on the leaked song initially, Eminem's publicist Dennis Dennehy said "This is a leak of something that's over 10 years old. After Eminem recorded it, he scrapped it, and rewrote it. Obviously he and Rihanna have a great relationship."
Although the song didn't make Eminem's 'Relapse' album at the time, another version of the track did see the light of day on rapper B.o.B.'s 2011 track "Things Get Worse".
> Download Our Free App For All The Latest Music News!