Big Sean Responds To Savage Fan Who Blamed Him For Jhené Aiko Breakup
26 July 2019, 10:57 | Updated: 26 July 2019, 11:00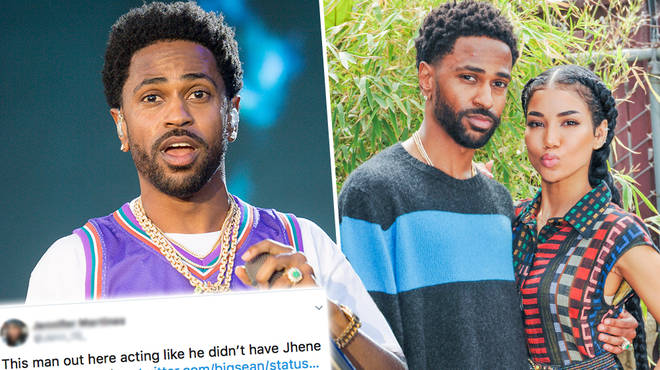 Detroit rapper Big Sean has taken to Twitter to respond to a fan who claims he "fumbled the bag" in his relationship with singer Jhené Aiko.
Big Sean has been active on social media following the release of his first single of 2019 "Overtime". On Thursday (Jul 26) the Detroit rapper dropped a song with his ex-girlfriend Jheneé Aiko and Ty Dolla Sign called "Single Again".
Fans were shocked to hear the Sean and Jhene on a track together following their 2018 break-up. One fan in particular, suggested that Sean messed up and shouldn't have let Jhene slip away. The rapper responded to the fan on Twitter.
The 31 year-old rapper has made a return to social media and opened up about how he feels on his personal journey of growth and maturing. With words full of wisdom, and refreshed perspective, the rapper has stunned his fans with his new vibe.
Except one fan, who claims the rapper "fumbled the bag" when it comes to his break up with the "Triggered" singer.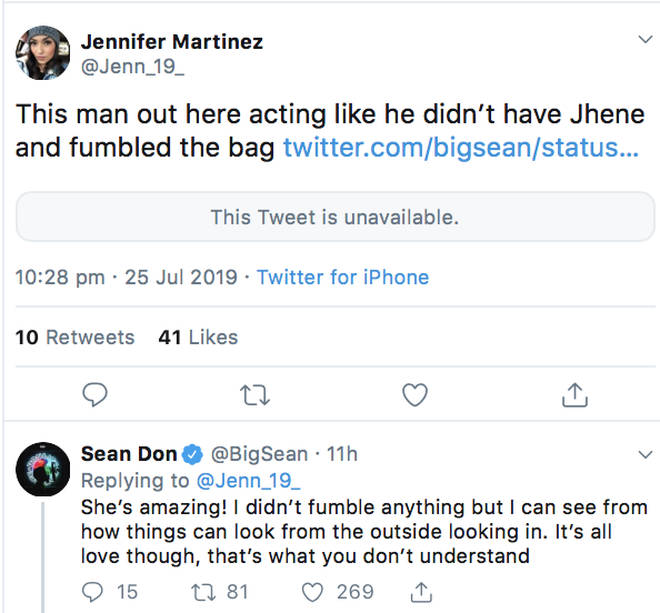 Sean's internal work has changed the way he thinks about navigating relationships. The rapper tweeted, "In this hot girl summer I'm just tryna find a wife 🤷🏾‍♂️" Sean wrote.
A fan indirectly replied to his tweet and wrote "This man out here acting like he didn't have Jhene and fumbled the bag".
The "I Don't F*ck With You" rapper responded and shut down the fan.
He wrote ""She's amazing!" he said of Jhené. "I didn't fumble anything but I can see from how things can look from the outside looking in. It's all love though, that's what you don't understand".
I never knew that I didn't know how to be alone in life. I always would find so much joy n happiness in a relationship or being with friends, but I didn't know how important it was to be in a relationship with yourself.

— Sean Don (@BigSean) July 25, 2019
Since their break-up, Jhene Aiko has been very vocal about how she feels about Sean. The "The Worst" singer also shared several photos of them together at a beach.
Although the pair continue to let fans know that they are cool with each other, fans still believe Sean did something to break Jhene's heart.