Big Sean Confirms Skepta Collaboration At Wireless Festival 2018
7 July 2018, 09:40 | Updated: 7 July 2018, 13:16
Big Sean is working on something special in the UK...
Big Sean has confirmed that he has been working on new music with Skepta while in London.
The GOOD Music rapper, who performed on Saturday 6th July, made the announcement exclusively to Capital XTRA at London's Wireless Festival in Finsbury Park.
"I been in the studio a lot in London," said Big Sean. "I was in there with Skepta the other night.
"That's my dawg right there. We got some heat too," he added.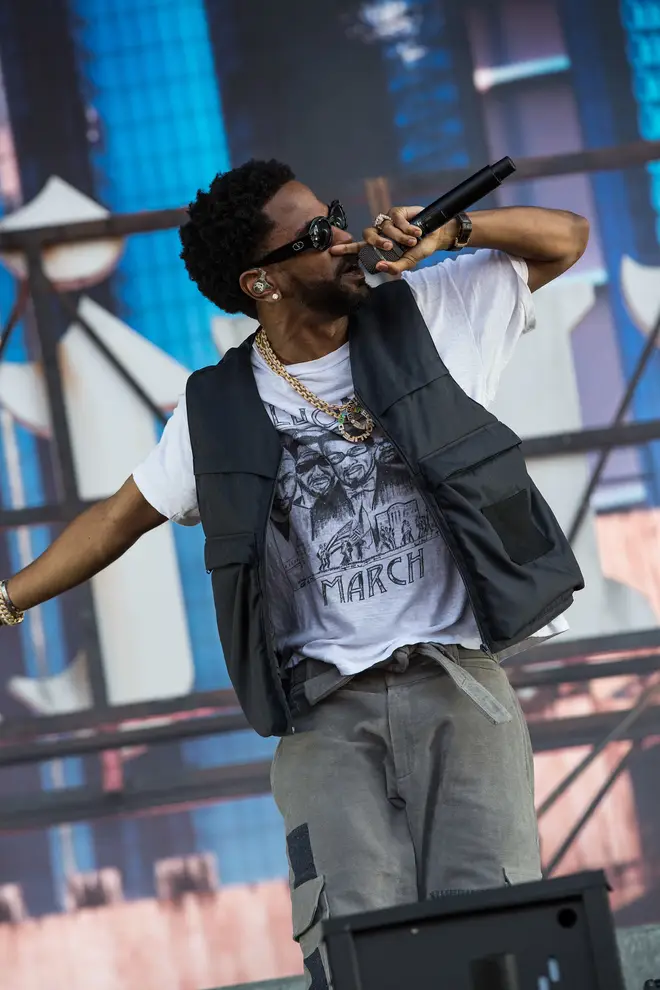 Big Sean, who received a huge reception from the crowd in London, took time out to show his love for the capital city.
"London has a crazy vibe," he said. "It's an eternal vibe here. Maybe it's because y'all have got so much history, I don't know what it is."
Back in January, Big Sean admitted that he had been waiting his "whole life" to release his next album.
However there is no information about a potential release date.
It is also unknown as to whether the Detroit rapper is planning to follow in the footsteps of his fellow GOOD Music artists and collaborate with Kanye West on a 7 song album.