Big Sean Reveals He's Been Waiting His "Whole Life" To Release His New Album
30 January 2018, 15:37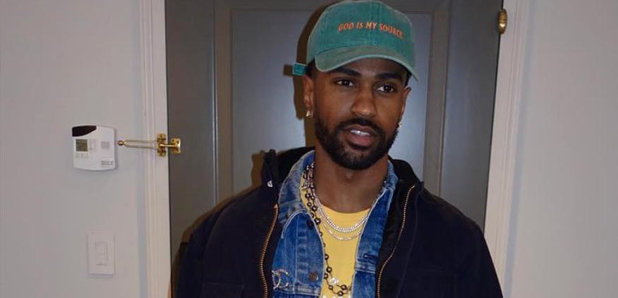 Sean has got something huge planned...
Big Sean claims that he has been waiting his "whole life" to release his new album.
The Detroit rapper, who released two albums in 2017, made the surprising statement on the red carpet of the 60th Annual Grammys.
"We've got a lot coming up," he told Ryan Seacrest on E! News.
"I'm getting ready to drop an album that I've been waiting my whole life to drop." When asked what that to clarify, Big Sean remained coy. "You gotta wait and see," he said.
Big Sean is also revealed that he plans to tour very soon – with a difference.
"I always go, basically, based around a project, but this year, it's like—'cause I got some mixtape classics too.
"So, we're doing like, all the old stuff, all the new stuff, all the collab projects, 'Twenty88', 'Double or Nothing', all the albums, mixtapes, just classics, and it's just—I'm excited for that."
Big Sean's new album will mark his fifth as a solo artist, following up 2011's 'Finally Famous', 2013's 'Hall Of Fame', 2015's 'Dark Sky Paradise' and 2017's 'I Decided'.
Meanwhile Big Sean attended this year's Grammy Awards, where his hit single 'Bounce Back' was nominated for Best Rap Performance.
However Sean eventually lost out to Kendrick Lamar's 'HUMBLE'.