Twitter Responds After Wild 'N Out Finally Release Controversial Azealia Banks Episode
29 August 2018, 13:05 | Updated: 29 August 2018, 17:08
Watch the clip here.
Wild 'N Out have finally released the highly publicised clip of Azealia Banks' appearance on the show.
Banks criticised the show shortly after filming the episode and accused them of pre-planning "tons of colourist jokes" during the roast, which was re-named to "How Petty?"
In the segment above, one of the roasts aimed at Banks hit a nerve with the rapstress. "My boy Nick Cannon is so petty, he couldn't get Cardi B so he got Azealia's ugly a**," one of the comedians said.
"Sorry, can I just say that was very anti-black? No colourism here on this stage," she said in response, before another comedian bought Cardi into the equation.
"My girl Azealia Banks is so petty that she called Cardi B on the day she had her baby to congratulate her on being a single mama," he said, to which Banks replied "I didn't think that was funny!
"I thought that was rude. Let the girl have a baby." Watch the rest of the clip above.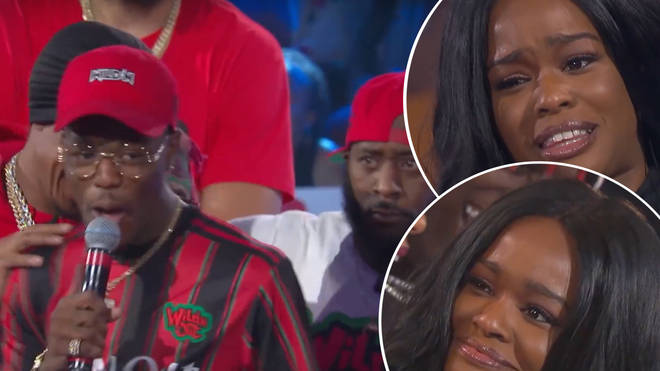 "I've never felt so much hate and rage for anyone else than I did in that moment," she wrote in an initial statement back in July. She later revealed that her upcoming album 'Fantansea II' was cancelled.
Show host Nick Cannon responded to the backlash with his own comments after Banks went on to question whether or not she would be seen as a "bad guy" if she made fun of Cannon's health.
Banks is yet to respond to the episode airing. Twitter, however, is having a field day.
Watching this Wild N Out episode with Azealia Banks pissing me off lmfaooo how you come on a roasting show... and get mad... when mfs start roasting??? 😂😂

— cai 💐 (@ccdepina) August 25, 2018
Azealia Banks got so much mouth behind the keyboard but so bashful, quiet and so easily embarrassed on tv 😐 #WildNOut

— Destini K. (@DeeKristal) August 25, 2018