Nick Cannon Responds After Azealia Banks Accuses 'Wild'n Out' Of Mistreating Her
16 July 2018, 11:47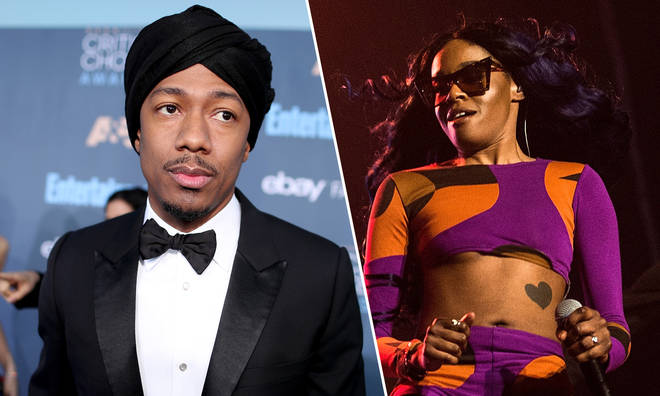 The rapper said the experience made her cry.
Nick Cannon has responded after Azealia Banks claimed that her experience on 'Wild'n Out' resulted in her being mocked, ridiculed and at the receiving end of "colorist" jokes.
The '212' rapper claims she was mocked for her complexion during her "short notice" appearance, which was for a performance only, adding that she cried as a result of the alleged harassment.
Hosted and created by Cannon, 'Wild'n Out' is a US comedy show, during which guests roast each other through rap battles.
"I did Wildin' out today. There were tons of pre-planned colorist jokes and of course .... cry baby cried," Banks wrote. "I've never felt so much hate and rage for anyone else than I did in that moment." Read Banks' statement below.
In addition to her initial comments, Banks went on to question whether or not she would be seen as a "bad guy" if she made fun of Cannon's health.
"If I were to make fun of Nick Cannon for having lupus and being weak and sickly....If I made a joke that said he'd be dead by the end of the year....Then Azealia Banks is the bad guy.... right?" she wrote on Instagram.
Cannon took to Instagram to respond, writing, "Don't you hate when you create your own storms but forget your umbrella???"
"We are praying for you Queen," he added. Banks is yet to respond to Cannon's latest comment.