Azealia Banks Accuses Nicki Minaj Of Stealing Her Mermaid Theme In New 'Bed' Video
6 July 2018, 09:04 | Updated: 9 July 2018, 12:26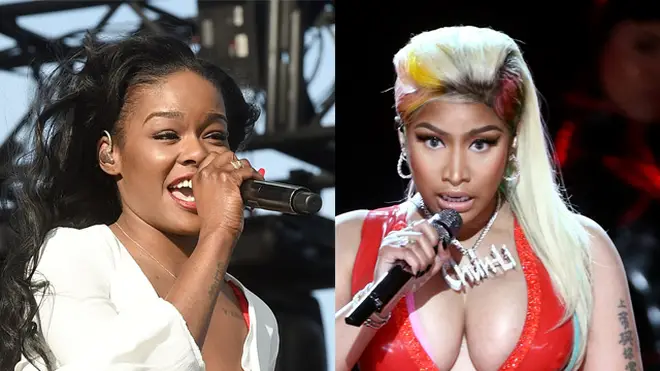 Azealia is not happy with her former classmate...
Azealia Banks has reignited her long-running feud with Nicki Minaj over her latest 'Bed' music video.
The controversial rapper has suggested that Nicki stole the idea for her mermaid-themed new visuals from her own aquatic-themed concepts dating back to her 2012 debut project 'Fantasea'.
Despite apologising to Nicki Minaj last year for their feud, Banks slammed Nicki after seeing a preview for her 'Bed' video on Instagram.
See a clip from the video below:
"Chicken of the sea sis," Banks wrote under Nicki's photo.
"Stay in your own lane. @nickiminaj lol you running out of ideas girl."
Banks then added: "RAP BITCHES TELL THEY TEAM MAKE EM LIKE AB."
"Why does Nicki Minaj have to be so damn corny. Like sometimes it's just like sis!!!!!! Find some art!!! Please!! Lol
"It's giving canned tuna sis. Your hips and booty too big for that mermaid tail lol She tried it though… that's cute."
Banks' latest Nicki Minaj diss follows Nicki Minaj publicly praising her music two months ago during an interview.
Nicki Minaj is yet to respond to Azealia Banks' latest jabs on social media.
However she recently teamed up with Quavo on a superstar remix of Ella Mai's R&B single 'Boo'd Up'.