Nicki Minaj & Azealia Banks Finally Squash Long-Running Feud
29 September 2017, 12:17 | Updated: 29 September 2017, 13:05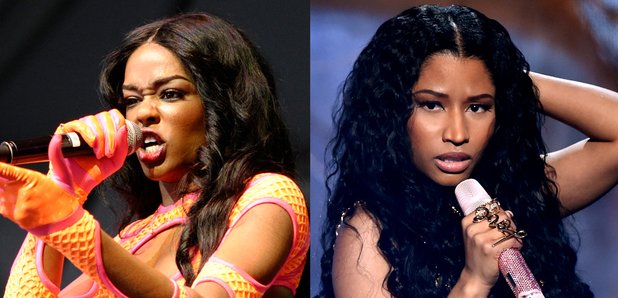 Azealia exposed their private discussion on social media.
Nicki Minaj has finally squashed her long-running feud with Azealia Banks.
The pair, who both attended La Guardia High School at the same time, have both traded insults in the past.
However the rappers appear to have put their differences aside in a private conversation via direct message on Instagram.
"Hey, I'm not sure if you will see this but I wanted to apologise for whatever catty sh*t I've said to and or about you in the past," began Banks.
"I really do enjoy your artistry and think you're so intelligent and clever. You have a really brilliant art mind and often times remind me a lot of myself."
Read the full interaction below:
Nicki Minaj responded to Azealia Banks' lengthy message with some advice.
"You're very talented and very smart," she said. "Focus on what really matters from now on."
The pair then exchanged pleasantries.
Nicki Minaj and Azealia Banks' feud stems back to their high school days and continued throughout their careers as rappers.
Meanwhile, Azealia Banks recently made headlines for sparking a feud with Cardi B.
The 'Bodak Yellow' rapper exposed footage of Banks dancing to her hit single, after Azealia described her as "a poor man's Nicki."