ASAP Rocky Charged With Assault By Swedish Police In Assault Case: Latest News
25 July 2019, 10:36 | Updated: 25 July 2019, 10:42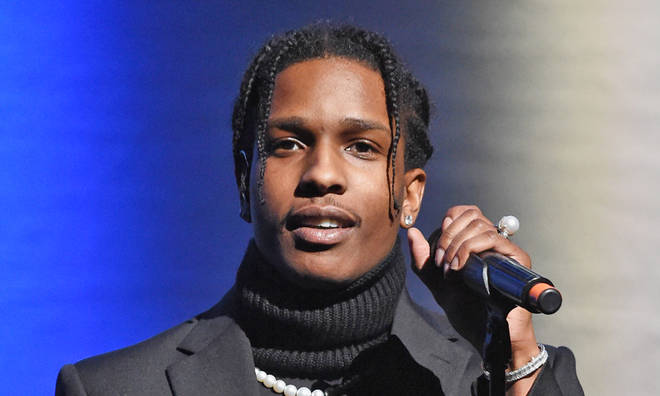 After spending the last few weeks in a Swedish jail, ASAP Rocky has been charged by prosecutors following assault allegations.
ASAP Rocky has officially been charged with assault causing actual bodily harm by Swedish authorities following a very public case which has seen the likes of Kim Kardashian, Cardi B and even President Donald Trump address the situation.
The rapper, real name Rakim Mayers, has already been held in custody in Sweden since early July and after being officially charged he will now remain in custody until he faces trial later this year.
Social media has seen videos reportedly showing the altercation in question go viral, however Daniel Suneson of the City Public Prosecution Office stated, "It is worth noting that I have had access to a greater amount of material than that which has previously been available on the internet."
Witnesses have reportedly backed up statements made by ASAP Rocky's alleged victim which has supported the prosecutions case against the 'Praise The Lord' rapper.
Jada Pinkett Smith has spoken out about ASAP Rocky's case and branded the situation racist after comparing it to fellow rapper G Eazy's treatment in Sweden after he was arrested for an alleged assault.
A date for ASAP Rocky's trial has not yet been set, so it remains to be seen how long he will remain in custody for before he faces a trial for the assault causing actual bodily harm charge.
> Download Our Free App For All The Latest Music News!