A$AP Rocky Potential Prison Sentence Revealed Following Arrest For Sweden Assault
5 July 2019, 10:00
The rapper was arrested for the assault in Sweden on Tuesday and is currently being held by Swedish authorities.
A$AP Rocky could be facing a pretty lengthy jail sentence if he's convicted of assault following his recent arrest in Sweden.
The rapper was arrested by Swedish authorities on Tuesday after a video showing him and his team beating up a man on the street surfaced online.
According to TMZ, Swedish prosecutors are requesting to hold Rocky and members of his team for two weeks while they investigate the alleged incident.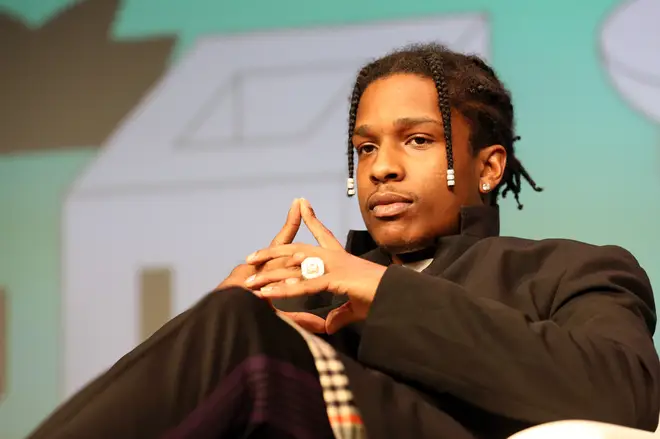 The publication claim that if he's convicted, Rocky could be facing up to six years in prison.
After the video of Rocky and his crew appearing to assault the victim surfaced, another video surfaced showing Rocky and co being harassed by the man, who also hit his bodyguard with a pair of headphones.
"We don't wanna fight y'all," says A$AP in the video. "We don't wanna go to jail." However, the second video reportedly wasn't enough for Swedish authorities to release Rocky.
Rocky's bodyguard is set to be released due to 'insufficient evidence,' while Rocky remains in custody.