A$AP Rocky & His Crew Reportedly "Attacks" A Man In Shocking Video Footage
2 July 2019, 13:01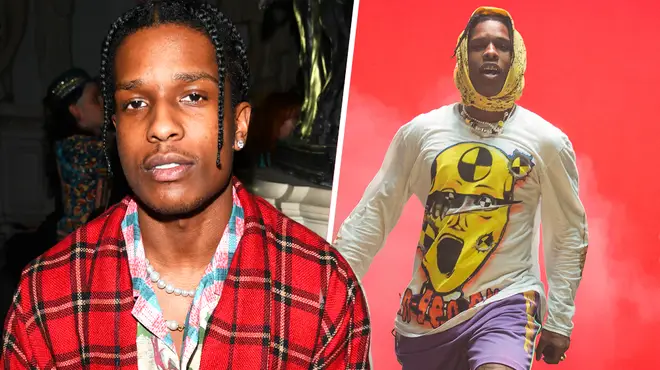 A$AP Rocky and his team reportedly beat up a guy and left him bloody on the streets of Stockholm, Sweden.
A$AP Rocky and his team reportedly attacked a man on a Stockholm, Sweden street after two young men followed the Harlem rapper.
Ina clip obtained by TMZ, Rocky is seen engaging in a conversation with a group of guys outside of the Max restaurant. One of the two men reportedly accused the "Praise The Lord" rapper of breaking their headphones.
According to TMZ's witnesses, the two young men began to follow the 30 year-old rapper and threatened to call the police over their broken headphones.
Rocky reportedly insisted that the two men should stop following him and his crew.
Rocky and his crew allegedly began attacking the men after a woman claimed that one of the two men who approached Rocky about the headphones had grabbed her bottom.
In the video clip, Rocky can be seen throwing one of the men to the ground, while his crew kicked and punched the guy.
According to TMZ sources, Rocky and his team left the Sweden street leaving one of the men knocked out on the ground. Paramedics and police arrived after they had left and took statements from the witnesses who were still at the scene.
Authorities in Stockholm are reportedly investigating many altercations that took place on Sunday night, but have no information regarding Rocky and his crew's alleged assault on the man in the video.