The 5 Biggest New Songs Of This Week (26th September 2014)
26 September 2014, 10:51 | Updated: 29 March 2017, 11:48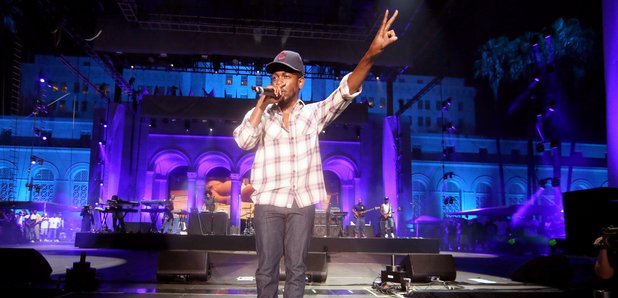 It's been a big week for new music as Kendrick Lamar finally shared his new single, 'i', and Mary J Blige let fans in on some new tracks off her upcoming 'The London Sessions' album.
Another week, another set of epic new songs that you need in your life. This week we saw the return of Kendrick Lamar, Mary J Blige and there was also something wonderful from Breach.
(Warning: some of these songs contain strong language that some people may find offensive.)
Kendrick Lamar - 'I':
This week saw Kendrick Lamar release his highly anticipated new single, his first since 2012. Sampling the Isley Brothers' classic 'That Lady', the track Kendrick rap about loving himself first. A release date for Kendirck's next album is yet to be announced, but he recently revealed that there will be few features on it.
Breach Feat. Kelis - 'The Key':
Following on from Breach's remix of Kelis' 'Rumble' earlier in the year, the two have teamed up in the studio together to put out a new spin on the song retitling it as 'The Key.' Bristol DJ/ producer Breach aka Ben Westbeech pumps new life into the track as he speeds up Kelis' smooth r&b vocals to make a huge, bouncy dance cut.
Mary J Blige - 'Whole Damn Year'
Mary J Blige has revealed the full tracklisting for her forthcoming London-inspired album 'The London Sessions.' The album features the Disclosure-produced 'Right Now' and newly unveiled song 'Whole Damn Year', co-written by Sam Smith.
Le Youth - 'Girl'
Le Youth is keeping the summer going strong with his latest single 'girl'. The 'Feel Your Love' follow-up follows Le Youth's usual pattern of taking an old-school r&b cut and putting a dance spin on it, this time round sampling r&b trio Guy's 1988 hit 'I Like.'
Jessie Ware - 'Say You Love Me (Gorgon City Remix)':
Gorgon City have got their hands on the latest cut from Jessie Ware's upcoming second studio album 'Tough Love.' The North-London producers have put their own spin on 'Say You Love Me', speeding things up to make it dance-floor ready.