18 New Songs, Album And Remixes To Love In May 2015
30 April 2015, 11:57 | Updated: 29 March 2017, 11:48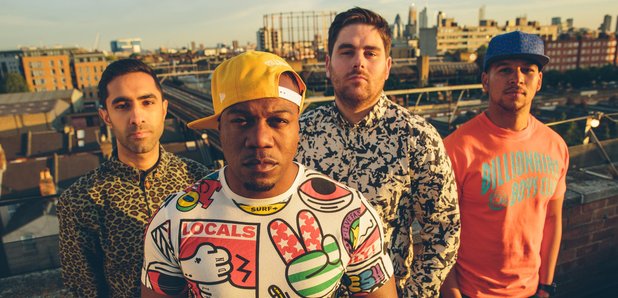 Hit play on the freshest new music from Rihanna, Drake, Wiz Khalifa and Rudimental.
May is full of new music to get you ready for the transition into summer. Rudimental have unveiled the first song off their upcoming second studio album 'Never Let You Go' and it'll have you feeling festival-ready, while Rihanna, Drake and Omi also have you covered.
On the album front, Snoop Dogg's 'Bush' is shaping up to have quite the tracklist thanks to collaborations from Kendrick Lamar and Gwen Stefani, and Ciara's 'Jackie' and Chance The Rapper's 'Surf' are certainly records to look forward to.
Rudimental - 'Never Let You Go'
Rudimental's brand new festival-ready track gives a taste of what can be expected from the British group's anticipated sophomore album, following the huge success of their 2013 debut 'Home.'
Rico Love Feat. Usher and Wiz Khalifa - 'Somebody Else (Remix)'
Usher and Wiz Khalifa have put their own spin on Rico Love's soulful ballad, with Wiz sending an emotional message to ex-wife Amber Rose in the process.
Chance The Rapper - 'Surf'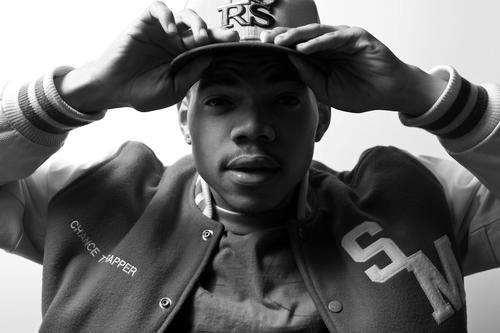 Chance The Rapper has confirmed that his highly anticipated new album 'Surf' will be dropping at the beginning of the month. It's rumoured to feature a collaboration with Kanye West, so you can look forward to that one.
Drake - 'My Side'
Drizzy's new slow jam hears the 'If You're Reading This It's Too Late' rapper think out loud about where things have gone wrong in a relationship.


Wiz Khalifa Feat. Charlie Puth - 'See You Again (Tyga and Chris Brown Remix)'
If you're starting to grow a bit tired of Wiz Khalida's chart-topping hit, lucky for you it just got a refreshing re-working from Tyga and Chris Brown.
Eminem and Yelaworlf - 'Best Friend'
Eminem's new track hears him hook up with Alabama rapper Yelawolf, his latest protege and Shady Records signee, for the first single off his second studio album 'Love Story,' out now.
Rihanna - 'James Joint'
Rihanna has unveiled an interlude titled 'James Joint' from her upcoming new studio album. The vibey minute-long track hears Rihanna sing about how a scene plays out with someone she wants to get close to.
Snoop Dogg - 'Bush'

Snoop Dogg's latest album 'Bush' is due for a 12th May release date. Produced by the one and only Pharrell Williams, the album is set to feature collabs with Kendrick Lamar, Rick Ross, Gwen Stefani and plenty more.
Sketpa - 'Shutdown'
Now accompanied by an official music video that sees him take over London's Barbican, Skepta's 'Shutdown' is must-have on your playlist for May. The Grime MC told us to expect an idris Elba remix coming soon...
Omi - 'Cheerleader'
This song isn't going anywhere for a while. Hit play and get use to your summer soundtrack.
Vic Mensa Feat. Kanye West - 'U Mad'
Chicago rapper Mensa first worked with Yeezy on his Sia-assisted song 'Wolves', which dropped earlier this year. The 21-year-old then came over the to UK with 'Ye to perform alongside him at the BRIT Awards, with Skepta, Stormzy and other UK grime artists also taking the stage.
Ciara - 'Dance Like We're Making Love'
As the release of her new studio album 'Jackie' draws close, Ciara continues to drop brand new music. The latest is a song titled 'Dance Like We're Making Love,' produced by Dr. Luke and Cirkut.
Trey Songz - 'Intermission EP'
To keep fans busy while they await his forthcoming 'Trigga Reloaded' album, Trey has kindly dropped an EP for us. 'Intermission,' features six tracks including songs 'Don't Play,' 'Boss' and 'Good Girls vs Bad Girls.'
Flo Rida Feat. Chris Brown - 'Here It Is'
The feel-good summer track hears Breezy lend his vocals to the chorus, singing; "If you're waiting for the moment, here it is/ If you're aiming for the heart than you can't miss/ You wanna know where's the love? Here it is."

Beyoncé and Chris Brown - 'Jealous (Remix)'
Here's a special treat for all r&b fans - Beyoncé and Chris Brown teamed up for a collaboration. A never-heard-before remix of Beyoncé's 2013 album track 'Jealous' with Breezy's vocals all over it has hit the internet.
Charles Hamilton Feat. Rita Ora - 'New York Raining'
This song seriously sounds like summer. Watch its official music video above.
Ty Dolla $ign Feat. Charli XCX and Tinashe - 'Drop That Kitty'
Three of music's hottest talents have hooked up for one epic collaboration, and a seriously strange video to go alongside it.
Rihanna - 'American Oxygen'
Rihanna's new album is close we can almost hear it. But with there still being no release date, you'll have to enjoy this single that it homes until it drops.