Vin Diesel Dances To Beyoncé's 'Drunk In Love' In Hilarious Video Clip
29 January 2014, 13:27 | Updated: 29 January 2014, 13:29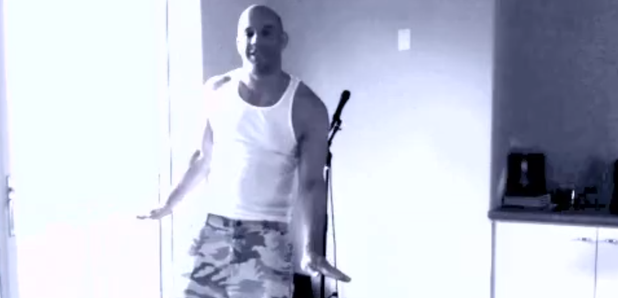 Stop what you're doing and watch Vin Diesel get it on to 'Drunk In Love'
Vin Diesel dancing to a Beyoncé song is about as funny as The Game's daughter singing to a Beyoncé song is cute.
The actor decided to celebrate his latest film 'Riddick' hitting number one of the DVD charts by posting a self-shot video of himself dancing alone, and gazing into the camera, to Jay Z and Beyoncé's collaboration 'Drunk In Love'.
(Skip to approximately five minutes in to see to good stuff).
It was a brave move from the 46-year-old actor-turned-dancer, following Bey and Jay's steamy performance of the same song at the Grammy awards this week, but if there's one thing that Vin Diesel is beating Beyoncè to it's Facebook fans - the actor-turned dancer has a staggering 63 million 'likes' compared to Beyonce's 55 million - making his page the 16th most 'liked' page on Facebook.