Watch The Game's Daughter Sing Beyoncé's 'Drunk In Love'
5 January 2014, 14:40 | Updated: 5 January 2014, 14:46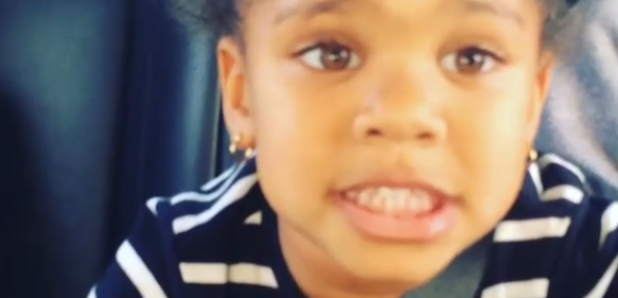 Watch out Queen Bey, someone's coming for your crown and she's got a set of lungs on her.
Forget 'The Wheels On The Bus Go Round', when The Game takes his daughter out for a drive, Beyonce and Jay Z's 'Drunk In Love' is the song of choice.
Whilst driving to McDonalds, The Game's toddler daughter, Cali, gave her best rendition of Beyoncé's 'Drunk In Love' - and the girl's got lungs.
The cutie even manages to rap some of Jay Z's verse, but as she sings Beyonce's lyrics "I'm swerving on that, swerving, swerving on that," The Game steps in to remind her daughter she's 'swerving' on nothing!
Watch the most adorable videos you'll see all week below: