The Cast Of 'Straight Outta Compton' Sequel 'Revealed'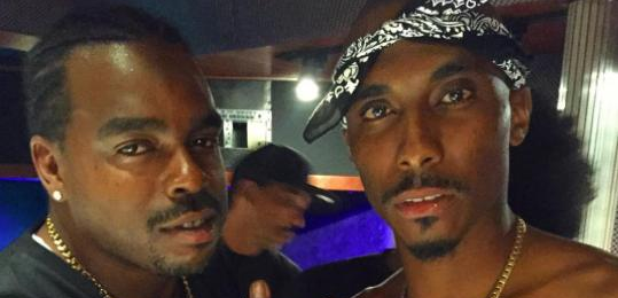 The film is tentatively called 'Dogg Pound 4 Life'.
Following the success of N.W.A biopic 'Straight Outta Compton', there have been many reports of a sequel about rise of Death Row Records.
It now appears that the actors have already been cast for the film, which still remains untitled.
According to TMZ, Dr. Dre will be played by his son Curtis Young, Suge Knight will be played by Reggie Noble, Tupac will be played by DaDa and Kurupt will be played by Melvin Jackson Jr. from television show 'The Wire'.
Ice Cube, Dr. Dre and Universal Pictures are currently not involved in the project. However Cube has reportedly given his blessing for the movie to go ahead.
Dogg Pound member Daz Dillinger, who is said to be currently shopping around the project, has posted pictures of what appears to be the cast of the movie on his Instagram account.
Check out the pictures of the potential cast below:
Dr. Dre, Kurupt and Daz
Kurupt and Daz
Dr. Dre, Kurupt and Daz
Tupac
Suge Knight
Nate Dogg