Fetty Wap Performs '679' Live On Jimmy Fallon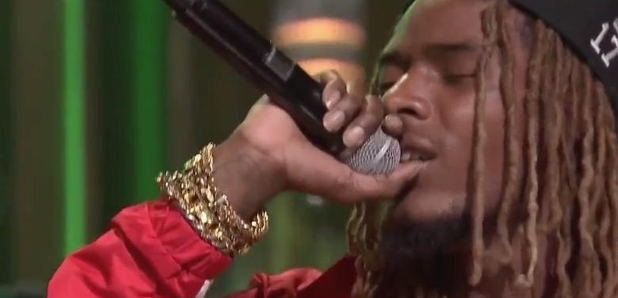 Fetty was joined by Monty from Remy Boyz.
Ahead of the release of his upcoming self-titled album, Fetty Wap performed his hit single '679' on 'The Tonight Show Starring Jimmy Fallon'.
Joined by Monty from Remy Boyz and live band The Roots, Fetty took to the stage to perform one of his many chart-topping hits.
Watch the performance below:

Meanwhile, Fetty has also released new song 'RGF Island', days before his album drops.
The track, which originally appeared on his mixtape 'Zoo Style', has been mixed and mastered for his new project.
Fetty Wap's debut album, which doesn't feature any special guests, is set for release on 25th September.