Las Vegas Police Respond After Tupac Murderer Is Finally 'Revealed'
5 July 2018, 19:05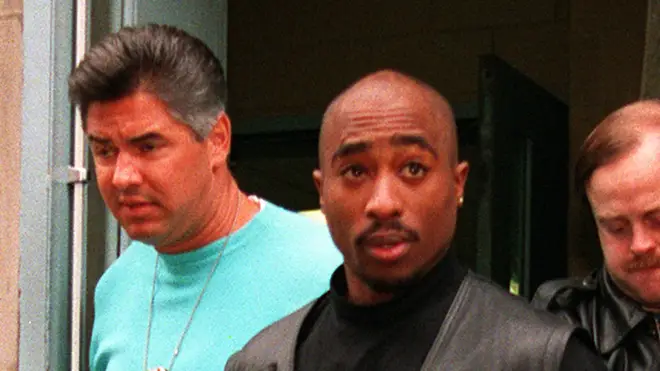 The LAPD have weighed in on the ongoing speculation...
Las Vegas police have reportedly confirmed that despite a number of reports this week, Tupac's 1996 murder remains an unsolved case.
The story of Tupac's infamous shooting in Vegas was resurfaced this week after former gang member Keefe D aka Duane Keith Davis admitted that he was prepared to reveal the truth behind the murder.
In a new Neflix documentary called 'Unsolved: The Tupac and Biggie Murders', he said: "People have been pursuing me for 20 years, I'm coming out now because I have cancer, and I have nothing else to lose."
"All I care about now is the truth."
Keefe D has claimed he was in the backseat of the car when Pac was murdered.
It is also widely reported that Davis' nephew Orlando Anderson was the person who pulled the trigger that killed Tupac.
However this has never been confirmed.
In a new statement to Fox 5 Vegas, the LAPD have now responded to the fresh speculation about the death of Tupac.
"We are aware of the statements made in the BET interview regarding the Tupac case," a representative said on Wednesday.
"As a result of those statements we have spent the last several months reviewing the case in its entirety.
"Various reports that an arrest warrant is about to be submitted are inaccurate."
The statement also confirmed that Tupac's murder "remains an open homicide case."