Tupac Murder Finally 'Solved' After LA Kingpin Confesses To Being Involved
4 July 2018, 10:56 | Updated: 4 July 2018, 11:01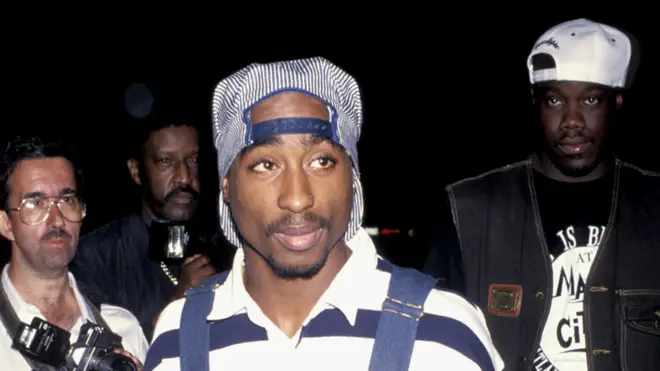 R.I.P. Tupac!
Tupac's murder is reportedly one step closer to being solved after a key suspect, Keefe D, has confessed being part of the infamous 1996 shooting.
The 'All Eyez On Me' rapper was killed in a drive-by shooting in Las Vegas over 22 years ago however the murder case has famously remained unsolved.
Numerous names have been linked with the murder including Death Row Records boss Suge Knight, Biggie Smalls and more.
However a new Netflix series called 'Unsolved: The Tupac and Biggie Murders', features new revelations that give more context to a number of unanswered questions about Tupac's death.
UNSOLVED: THE MURDERS OF TUPAC AND THE NOTORIOUS B.I.G. Official Trailer (HD) USA Miniseries
During the series, Crips gang member Keefe D, has gives a confession which was recorded under immunity from prosecution.
"I was a Compton kingpin, drug dealer, I'm the only one alive who can really tell you story about the Tupac killing," said Keefe.
"People have been pursuing me for 20 years, I'm coming out now because I have cancer. And I have nothing else to lose. All I care about now is the truth."
Interestingly, Keefe D confesses to being in the car with the shooter but refuses to name the person due to "street code".
"It just came from the backseat bro," he said.
The executive producer of the series, Kyle Long, believes that he needs to pursue Keefe D about the murder of Tupac Shakur.
"He went live on television and confessed to being an accessory to murder and the Las Vegas PD, as far as I know, is doing nothing about it," said Long.
"I just think it's outrageous."
Meanwhile, a movie about the murders of Tupac and The Notorious BIG is also set to be released this year.
The new film will star Johnny Depp and Forest Whitaker.