The Trailer For New Tupac-Biggie Murder Movie 'Unsolved' Is Here - WATCH
9 October 2017, 13:02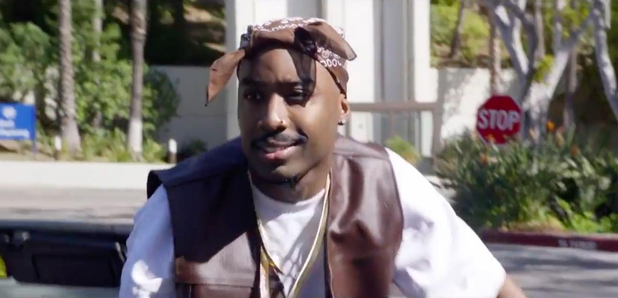 The crime drama is set to air in 2018.
It's been over two decades since the deaths of Tupac Shakur and The Notorious B.I.G.
The murders have been shrouded in mystery ever since, but new crime drama 'Unsolved: The Murders of Tupac & The Notorious B.I.G.' is aiming to uncover some truths.
Directed by Anthony Hemingway, who previously worked on the crime anthology 'The People v. O.J. Simpson', the series focuses on the investigations that followed the notorious murders.

Marcc Rose stars as Tupac Shakur, reprising his role following his portrayal in 'Straight Outta Compton', while Wavyy Jonez plays the role of Biggie.
Watch the trailer below:
"The true-crime drama series follows LAPD Detectives Russell Poole and Greg Kading as they work the cases nearly 10 years apart," reads the series' synopsis.
"...and sheds new light on the demise of Tupac and Biggie Smalls' friendship that ultimately led to the legendary East Coast vs. West Coast hip hop rivalry."
Josh Duhamel will portray Detective Greg Kading, Jimmy Simpson will play the role of Detective Russell Poole while Bokeem Woodbine will appear as Officer Daryn Dupree.
'Unsolved: The Murders of Tupac and The Notorious B.I.G.' is set to debut in 2018 on the USA network.