Kim Kardashian Surprise Underage Cameo In Tupac's Music Video Revealed
23 September 2019, 12:34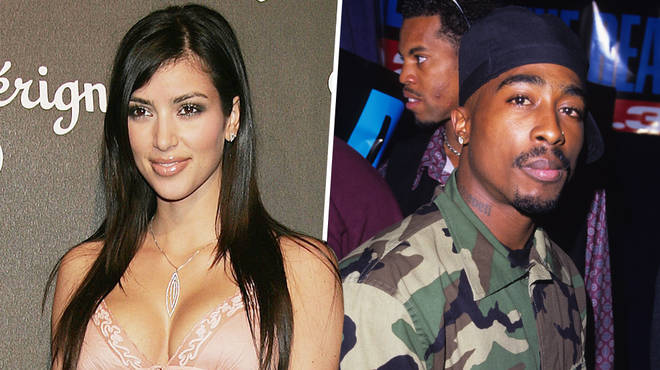 Kim Kardashian reveals an untold story about featuring in an old Tupac music video. The reality TV star details her age and how she got to star in one of Tupac's videos.
Kim Kardashian recently opened up about something the world wasn't prepared for. The 38 year-old business woman has revealed noteworthy information about the late legendary rapper Tupac.
According to the Keeping Up With The Kardashians tv star, she had a wild story to tell about her encounter the late rapper Tupac.
On Thursday (Sept 19) Kim Kardashian appeared on Jonathan Cheban's podcast, when he asked if there was anything he didn't know about the reality show star.
Kim then responded with a story that will go down in history.
Kim began "Okay, so there's the most random thing. When I was like 14, I was in a Tupac video. It was like 1994," she revealed.
The reality TV star continued "No one would ever know. First of all, we lied and said we were like 18, probably. I definitely looked 18".
Kim said she didn't know what song the video was for and didn't meet Tupac, who was apparently not present in the scenes she shot."I've never seen the footage," Kim continued.
"We were walking down the runway. Like, we were like models walking down a runway. It wasn't like we were in bikinis by the pool or anything like that."
Kim added "We were literally walking down a runway. It was Kim Stuart, me, Kourtney and maybe one or two other friends. I don't know how it happened.""We definitely didn't tell our parents," Kim added.
Many fans are shocked by Kim's never told before story. Kim's fans searched for the video online and came across Tupac's "All About U", which they thought Kim Kardashian featured in.
However, Kim responded to the rumours saying "This isn't me," she wrote in a tweet responding to a XXL article.