Biggie & Tupac's deaths investigated in new 'Slow Burn' podcast
11 November 2019, 17:30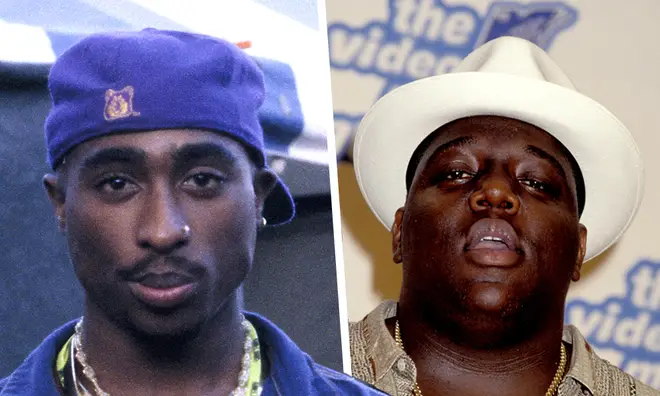 Popular podcast 'Slow Burn' will investigate who killed rappers Tupac Shakur and The Notorious B.I.G in its latest episode.
The mystery surrounding the deaths of Hip Hop legends Tupac Shakur and The Notorious B.I.G has captured music fans around the world since the tragic loss of the pair back in 1996/97.
Now the widely popular 'Slow Burn' podcast is investigating the pair's murders and attempting to figure out who killed Tupac and Biggie.
Podcast host Joel Anderson told npr, "We had a sense of what generally animated the beef, but we didn't know the stories underneath that. So that's what we're trying to do with this podcast — talking to people that were there at the time, figuring out all these lovely little relationships and incidents that led up to their deaths."
Claiming that the situation for black people in America hasn't changed much since the deaths of Biggie and Tupac, Anderson went on to say, "You have two guys, two of the brightest stars to emerge out of the Hip-Hop era in that time, and they're gone, just like that."
He added, "And if those two guys can get killed and nothing can happen, then what does that say for the rest of us? As you see, it's not like we've been able to solve that problem."
The 'Slow Burn' podcast is available here.
> Download Our Free App For All The Latest Music News!