Snoop Dogg shocks fans with adorable throwback 90's photo with his wife
12 December 2019, 12:30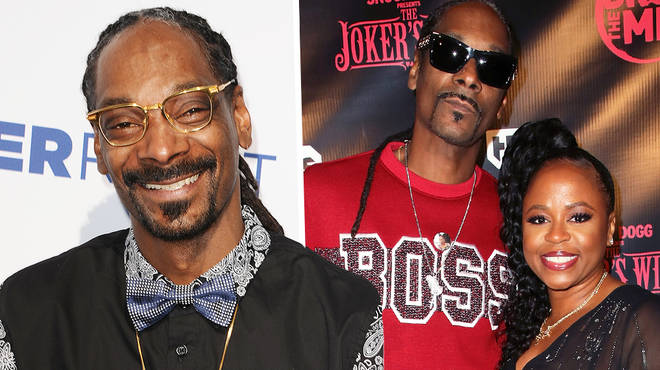 West Coast rapper Snoop Dogg has honoured his wife by posting the sweetest before and after photos of them together.
Snoop Dogg has shared a photo with his fans that took them way back. The 48 year-old rapper posted a throwback of himself and his wife, Shante Broadus, 48, on Instagram.
On Wednesday (Dec 12) Snoop shocked fans with a photo of his wife from back in 1992. The "Drop It Like It's Hot" rapper and his wife have been together for decades.
Although, the couple are not the most public with their relationship, they both take pride in bonding behind closed doors.
However, with Snoop's frequent uploads to Instagram, he threw up the sweetest photos showing the 21 year difference of time he's spent with his wife.
Snoop captioned the first photo "Before 💙🥰 @bosslady_ent. 92". The photo shows a young Snoop standing behind the love of his life, while holding her waist.
In the second photo Snoop posted on Instagram, he captioned the photo "After @bosslady_ent. 2013 🥰💕💙". The photo displays a very grown up and mature version of the couple back in 2013.
The pair are pictured in white and black formal clothing. Snoop's fans have flooded the comment section writing "wow!" and "beautiful" underneath the photo.
The West Coast rapper reflects on the 21-year difference of their relationship with the use of beautiful photos. The pair completely levelled up with their transition from casual attire to a smart sophisticated look.
Snoop and his wife both looked great in the photo, but still flourished with age.