Snoop Dogg Reveals Why He Squashed His Lengthy Beef With Suge Knight
15 July 2019, 17:30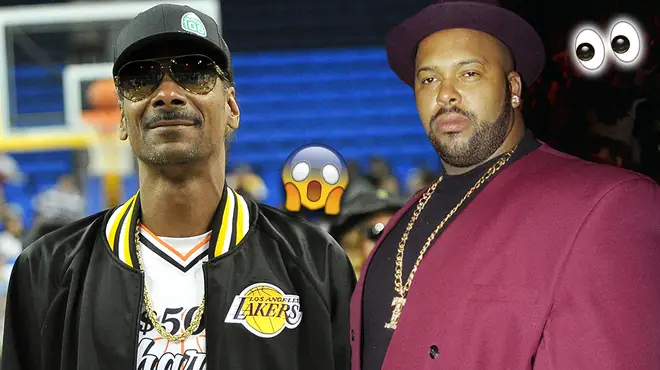 Snoop Dogg opens up about his current relationship with Suge Knight after their lengthy beef that went down in hip-hop history.
Snoop Dogg has opened up about his rocky beef with former Death Row mogul Suge Knight. At the height of their very public tension, Knight allegedly put money on the Snoop's head.
However, Snoop has come a long way and has revealed that he has squashed his beef with Suge Knight.
In the latest episode of Crook's Corner, Snoop had a chat with KXNG Crooked as he prepares the release 17th studio album, I Wanna Thank Me.
In this clip from the episode, Snoop reveals his current relationship with his former boss Suge.
"I want to showcase the positive side. Like, n***as being CEOs, having their own shit and being able to do [their] thing," said Snoop.
He continued "He showed n***as a different mentality, that you can be the owner — you could be a boss. You got to highlight that … they ain't never going to highlight it. They'll take credit for that too," he explains.
Snoop Dogg - I Wanna Thank Me (feat. Marknoxx) (Official Video)
According to HipHopDX, Snoop revealed he understood the situation is what it is, but now they have "big love," and says that they're tighter than ever.
"I ain't never hated him. You know, that they really tried to do whatever they tried to do to me … [but], I don't have that in me, that ain't in my system" said Snoop.
In a snippet of his new song, Snoop can be heard saying "That's what the beauty of it is; I can express that [big love]. He already knows, but now the world will know."
Suge Knight pleaded no contest to voluntary manslaughter in a fatal 2015 hit-and-run from September 2018. He was then sentenced to 28 years in prison.