Snoop Dogg Performance Featuring Pole Dancers Forces University To Apologise
7 October 2019, 16:01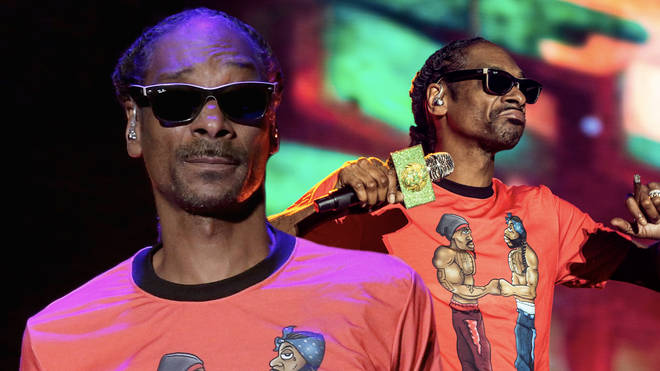 The rapper's pre-season performance at the University of Kansas included women dancing on poles and a money gun.
The University of Kansas has issued an apology following Snoop Dogg's performance at a pre-season college basketball celebration last Friday (October 4th).
Taking to the court at the University's Allen Fieldhouse that evening, the 47-year-old rapper raised a few eyebrows with his show, which included four women dancing on stripper poles.
Snoop was also entertaining the crowd by firing fake dollar bills at them using a money gun. And while the crowd appeared to be loving it, the University were less than impressed.
Jeff Long, Kansas athletic director, said in a statement: "We made it clear to the entertainers' managers that we expected a clean version of the show,"
"I take full responsibility for not thoroughly vetting all the details of the performance and offer my personal apology to those who were offended," Long added. "We strive to create a family atmosphere at Kansas and fell short of that this evening."
Snoop is yet to respond to the statement.
Meanwhile, the rapper recently recalled his last moments with close friend and late rapper Tupac during a conversation with Angie Martinez on her new show 'Untold Stories Of Hip-Hop'.
Just days before Tupac's fatal shooting, Snoop Dogg opened up about an awkward flight he shared with the rapper, who was furious at him over his comments on Biggie and Puff.