Snoop Dogg Accidentally Left A £300,000 Bag Of Cash Inside A UK Nightclub
2 April 2019, 13:55 | Updated: 2 April 2019, 13:56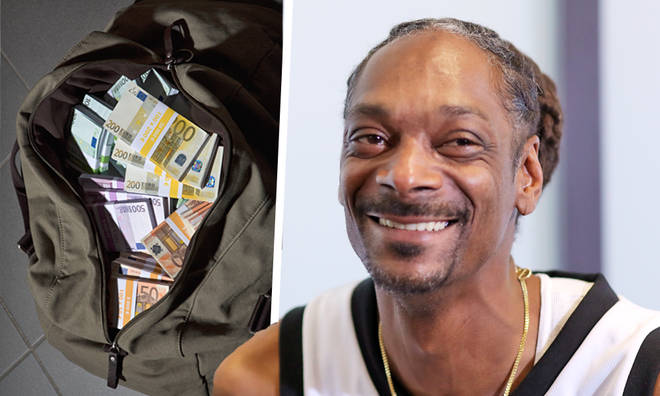 Legendary rapper Snoop Dogg was appearing at a live PA in the UK city of Exeter when he forgot the pile of cash!
Snoop Dogg is defintley one of the biggest characters in the Hip Hop game, but the LA rapper made a big mistake when he left a huge bag of cash inside an Exeter nightclub during a live PA.
According to club owner George Sloan, who runs the Timepiece venue where Snoop Dogg left the £300,000 cash, he received a phone call from Snoop's team who said, "We've left a large rucksack upstairs behind the DJ box, could we come and pick it up."
George told Devon Live, "I said I'd left for the night but I'd see if I could arrange for someone to go and have a look. Now, Snoop Dogg had played the night before at Boardmasters in Newquay as part of a mini tour we'd organised and he usually insisted that he's paid in cash."
"So there was this bag which we just assumed had the usual in it, but what we didn't realise was that it had all the money he had been paid from the events he had played so far. I reckon there must have been around £300,000-£400,000 in there. I could have retired that night!."
George still owns the club in Exeter but there's no news on whether Snoop Dogg plans to return any time soon.
> Download Our Free App For All The Latest Music News!