Rihanna Teases New Track 'Only If For A Night' In Full Dior Advert
19 May 2015, 12:15
Dior Secret Garden IV featuring Rihanna - Versailles - 60s
01:01
Plus, the fashion house lets slip that Rihanna's new album is due for release next week.
Dior have released a video for their autumn campaign that features a clip of a new Rihanna track.
The fashion house revealed that the song, 'Only If For a Night', will be the opener to Rihanna's, as yet unnamed, eighth album.
In the, since removed, text accompanying the video Dior also let slip that the album is due for release sometime next week.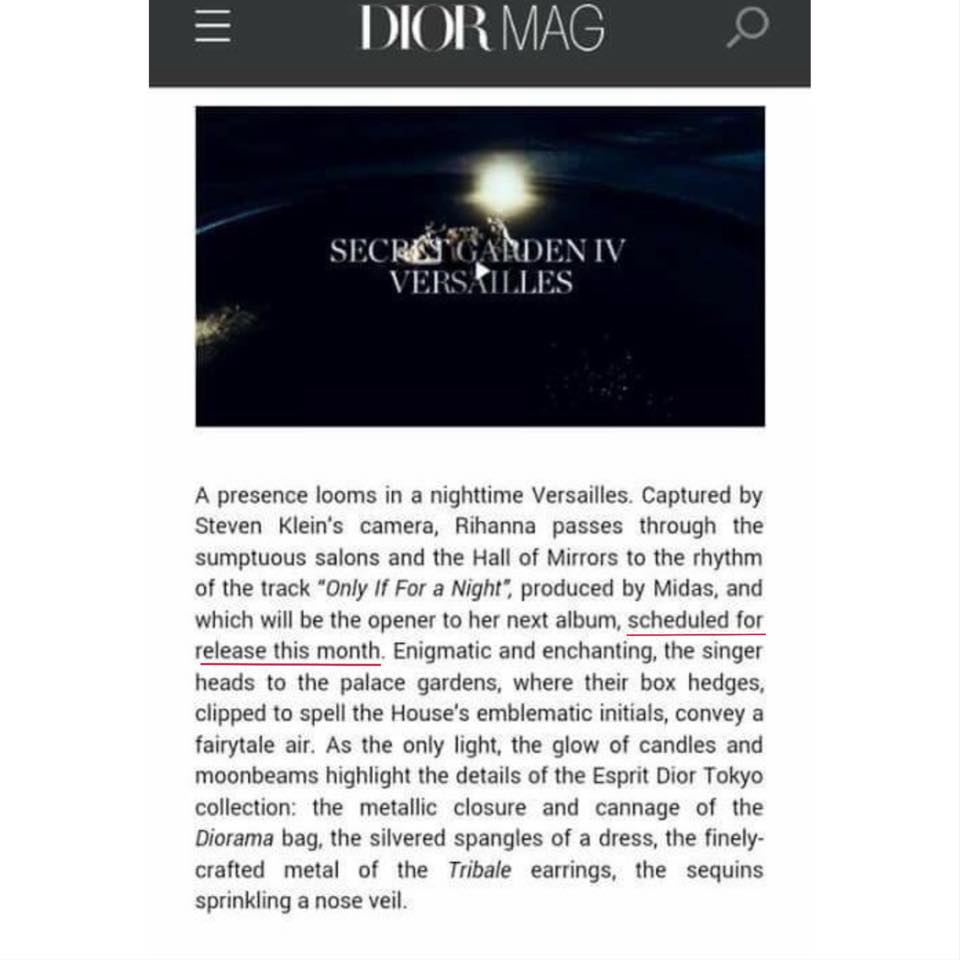 The track, produced by Midas, samples the Florence + The Machine song of the same name. Rih recently dropped the video to 'American Oxygen', another track from her upcoming album. Watch Rih cavorting around Versailles Palace in the clip above.